Egypt
Fierce clashes kill two students at Cairo University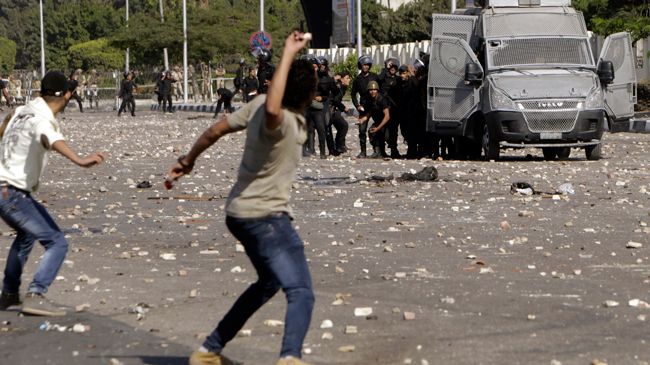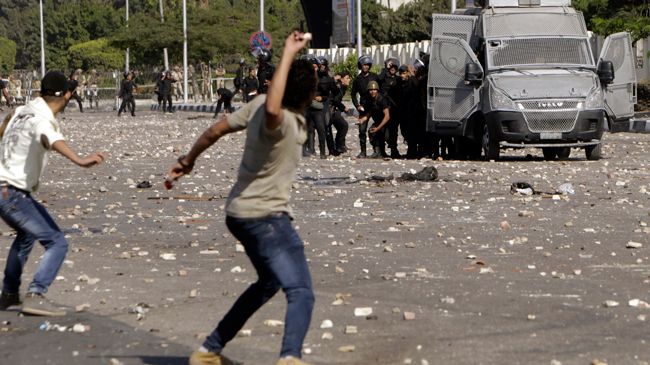 At least two students have been killed and several others injured in fresh clashes between Egypt's security forces and student protesters at Cairo University.
The killings occurred when security forces fired tear gas and rubber pellets to disperse the crowds denouncing the recent mass death sentences handed to Muslim Brotherhood members.
More than a dozen people were wounded in following clashes between supporting and opposing students.
The rallies were called at Cairo and Zagazig universities by Brotherhood members.
Reports say groups of pro-Morsi students also protested at Zagazig University.
The development came after mass sentences were given to over 500 supporters of ousted president, Mohamed Morsi, over the murder of a police officer, among other charges, last August.
International bodies and human rights groups have already denounced the ruling as a grotesque example of the shortcomings of Egypt's justice system.
The UN Human Rights Council recently expressed concern over the Egsyptian security forces' heavy-handed crackdown and the killing of peaceful anti-government protesters.
A Press TV correspondent from Cairo says it's unlikely that international pressures on the military-backed government can change anything on the ground.
Egypt has been experiencing unrelenting violence since the country's first democratically-elected president was ousted on July 3, 2013.
Figures show Egypt's military-backed government has jailed nearly 16,000 people over the past few months.
Anti-government demonstrators have been holding rallies almost on a daily basis, demanding that Morsi be reinstated.
Rights groups say at least 1,400 people have been killed in the political violence since the ouster of Morsi, "most of them due to excessive force used by security forces."