Africa
Fighters reach accord with Mali govt.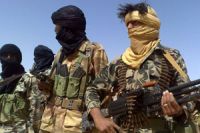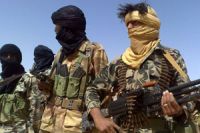 The UN mission in Mali says Tuareg fighters have signed a ceasefire agreement with Mali's government.
According to AFP, the agreement, which was brokered by African Union (AU) on Friday, followed talks between AU chief Mohamed Ould Abdel Aziz and representatives of three armed groups.
According to the truce deal, the fighters are committed to stop their advancements wherever they are.
The Malian defense minister also confirmed that the army would respect the ceasefire.
Last week, Tuareg fighters captured the towns of Kidal and Menaka and killed about 40 army soldiers.
The clashes erupted first during a visit to Kidal by Prime Minister Moussa Mara, whose government is backed by French soldiers, who invaded the former colony in January last year under the pretext of halting the advance of the Tuareg fighters.
The development sparked anti-France sentiments in the country.