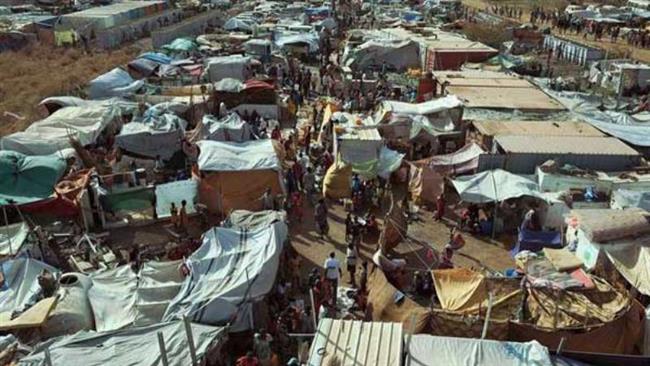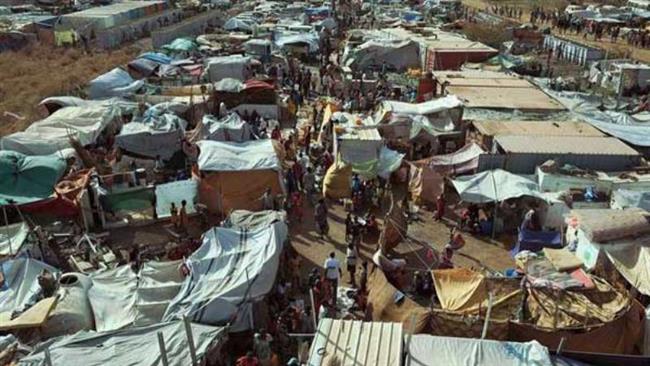 At least five civilians have been killed and some 30 others injured during gun battles between two rival youth groups at a UN base sheltering civilians in South Sudan. 
The deadly incident happened after youths from the Shilluk and Dinka ethnic groups began fighting at the base in Malakal in the northeast Upper Nile region on Wednesday night. The clashes lasted into Thursday morning.
The rivals used small arms, machetes and other weapons during the violent clashes.
Meanwhile, UN peacekeeping mission in South Sudan (UNMISS) said in a statement that peacekeepers were now attempting to restore calm to the violence-hit base.
"UNMISS police in charge of maintaining order within the protection sites immediately intervened with tear gas to disperse the crowd. Casualties were brought to the international NGO clinic in the site," UNMISS said, adding, "UN troops have increased perimeter patrolling while physically securing areas in the vicinity of the Protection of Civilians site. UNMISS is also engaging with local authorities in Malakal to de-escalate the situation."
The UN base in Malakal is sheltering around 50,000 civilians out of almost  200,000 South Sudanese internally displaced persons (IDPs) sheltering behind the razor wire fences of UN bases across the violence-wracked country.
According to reports, some 12,500 peacekeepers have been deployed in South Sudan, which has been wracked by the conflict between government forces and rebels since 2013.
South Sudan plunged into violence in December 2013, when fighting erupted between troops loyal to President Salva Kiir and defectors led by his former deputy Riek Machar around the capital, Juba.
The conflict soon turned into an all-out war between the army and the defectors, with the violence taking on an ethnic dimension that pitted the president's Dinka tribe against Machar's Nuer ethnic group.
Some Shilluk militia groups allied to the government, switched side to the rebel movement during the civil war.
Despite the August peace deal, battles persist across the country. There are numerous militia forces that do not abide by peace agreements and are driven by local agendas.
The conflict has killed tens of thousands and displaced more than two million people, with the UN-backed experts warning of the "concrete risk of famine" unless more assistance is provided and access is given to aid agencies to reach the hardest hit areas.
According to the UN, some 3.9 million people – a third of the country's population – are in crisis which shows an 80-percent increase from a year ago.