Syria
Fighting goes on in Syria, many militants killed near the capital Damascus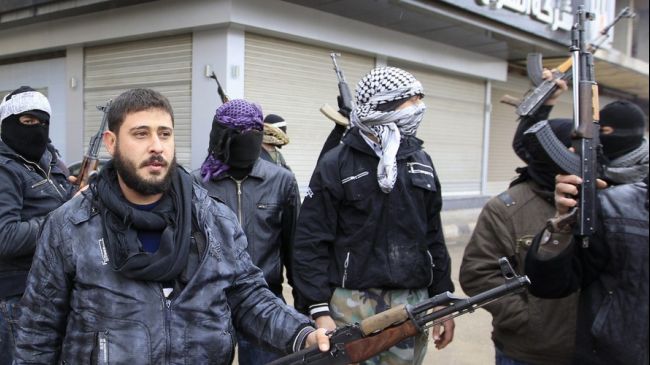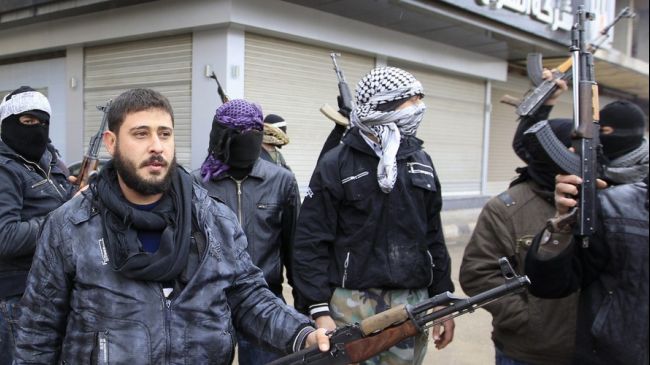 Fierce fighting is raging on between foreign-backed militants and Syrian government forces near the capital Damascus.
On Sunday, the Syrian army targeted militant strongholds in the valley of Ein Tarma as well as the towns of Zamalka and Arbin, killing a number of militants.
The army also captured a large number of weapons, including machine guns, sniper rifles, rocket launchers, and mortar shells from militants.
Elsewhere in the Syrian town of Ras al-Ain near the Turkish border, over two dozen militants were killed in battles pitting a team of the al-Qaeda-linked al-Nusra Front and Islamic State of Iraq and the Levant (ISIL) against Kurdish fighters.
The Kurds have fought fierce battles against the al-Qaeda-linked insurgents in recent months.
The fighting in Syria continues unabated while opposition and government representatives are meeting at a peace conference in Geneva.
The Geneva II conference, aimed at finding a political solution to the Syrian crisis, has been underway in Switzerland since January 22.
A British defense study showed that about 100,000 militants, fragmented into 1,000 groups, are fighting in Syria against the government and people.
The extracts of the study by defense consultancy IHS Jane's were published on September 16, 2013.
IHS Jane's estimates that some 10,000 militants are fighting for groups affiliated with al-Qaeda and the rest fight for different militant groups.
The analysis also said that a large number of extremists from foreign countries are active in Syria.
Syria has been gripped by deadly unrest since March 2011. According to reports, the Western powers and their regional allies — especially Qatar, Saudi Arabia, and Turkey — are supporting the militants operating inside Syria.
According to the United Nations, more than 100,000 people have been killed and millions displaced due to the violence.