Iraq
Fighting in Iraqi city of Ramadi intensifies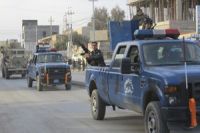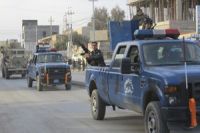 Iraq's security forces are pressing on with their offensive against al-Qaeda-linked militants holding parts of a city in the western province of Anbar.
On Tuesday, the security forces working with pro-government Sunni tribesmen continued to attack key neighborhoods of Ramadi in a bid to wrest back control from the militants of the so-called Islamic State of Iraq and the Levant (ISIL), who have held the areas for over three weeks.
According to Iraqi security and hospital sources, a number of ISIL men were killed in the offensive.
A dozen of security personnel and tribal fighters were also injured during clashes in the central Ramadi neighborhoods of Malaab and Dhubat, the sources added.
On Sunday, ISIL chief Abu Bakr al-Baghdadi called on militants to continue their fight against the Iraqi government and "creep towards Baghdad and to the south".
On the same day, Iraqi Prime Minister Nouri al-Maliki blamed "diabolical" and "treacherous" Arab countries for the unending bloodshed in the country.
However, Maliki did not name the countries he said are responsible for his country's current predicament. "Iraq is the target for some countries that are backing terrorism, and backing evil."
The Iraqi premier insisted he was "confident that the Iraqi people will defeat terrorism."
On Friday, Iraqi channel Afaq TV aired confessions of a number of the ISIL militants admitting to having direct links with Saudi Arabia and taking orders from Riyadh.
In the broadcast, the members of the militant group also confessed to Saudi Arabia's role in terrorist attacks in a number of Iraqi provinces, along with transporting weapons and booby-trapped cars into Iraqi cities.
One of the captured ISIL leaders said a Saudi military official ordered him to carry out several attacks.
Iraq's Federal Intelligence and Investigations Directorate in Karbala has arrested a large number of terrorists in several operations it has carried out recently.
The violence in Anbar broke out on December 30, 2013, when the army removed an anti-government protest camp in Ramadi. Authorities said the camp was used as "headquarters for the leadership of al-Qaeda." The bloodshed later spread to nearby Fallujah.