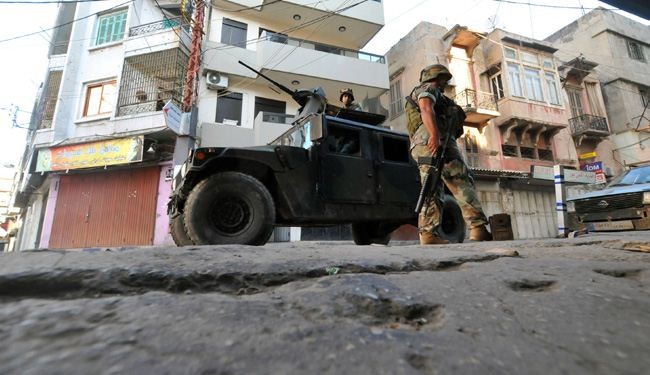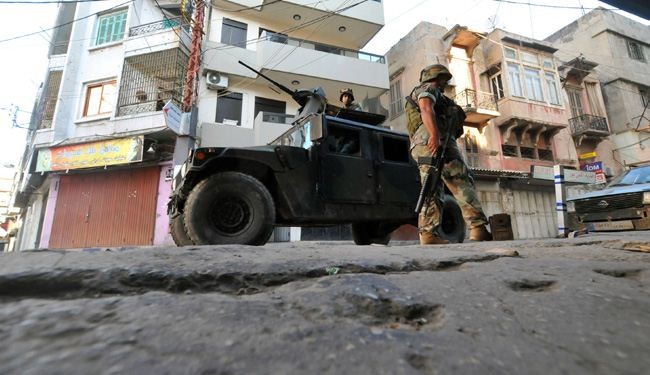 Lebanese troops clashed with gunmen in the northern city of Tripoli on Friday night leaving at least three soldiers wounded, a military official said.
The official, who spoke on condition of anonymity in line with regulations, said the fighting took place in the old quarter of Lebanon's second largest city.The state-run National News Agency said the soldiers suffered minor wounds.
AFP counted the number of wounded at least seven Lebanese army troops, three civilians and six extremist Sunni gunmen. Ever since the war in neighbouring Syria broke out in 2011, Tripoli has been the scene of regular fighting between Sunni militants and members of Lebanon's Alawite minority.
Lebanese Army carried out combing operations to tighten the way on terrorist groups and closed the main road in Al Tal street, facing ABC and Abi Samra road, National News Agency (NNA) reported.
The fighting came a day after troops killed three militants and detained a local leader in a raid in the northern Dinniyeh region.One of the three killed was Abdul-Qadir Akkoumi, a Lebanese soldier who announced in a video release earlier this month that he had defected and joined the ISIS group, the army said.
Abdul Qader Akkoumi and group of seven other people as a terror network ambushed in an apartment in the town of Asoun in the northern area of Dinniyeh.
Sunni militants inspired by al-Qaida and the ISIS extremist group have killed and wounded several soldiers in a string of attacks in recent months.
The deadliest was in August, when terrorist fighters from Syria briefly overran the Lebanese border town of Arsal, capturing some 20 policemen and soldiers and killing several others.