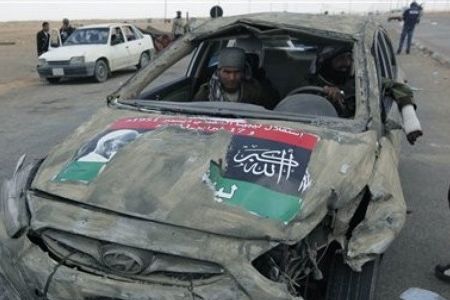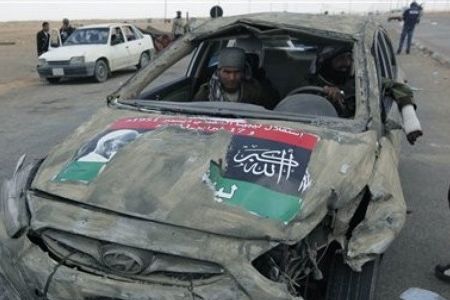 Revolutionary forces in Libya are pushing forward to confront forces loyal to Muammar Gaddafi on the outskirts of the opposition-held town of Ajdabiyah.
Heavy fighting and powerful explosions have been reported west of the city on Saturday.
The revolutionaries say they hold the desert terrain beyond Ajdabiyah, along a coastal road that leads to the key oil town of Brega.
The fighters' goal is to retake Brega. Some reports say they are already on the outskirts of the town.
Meanwhile, heavy explosions have rocked the besieged city of Misratah.
Gaddafi's forces have reportedly attacked the coastal city with at least 100 Grad rockets.
Human Rights Watch has confirmed that the forces fired internationally banned cluster munitions into residential areas in the city.