Egypt
Final day of constitution referendum underway in Egypt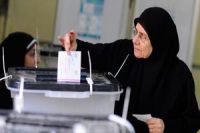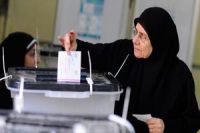 The second and final day of voting on Egypt's new constitution is underway as anti-government protesters hold rallies in the capital, Cairo.
The polling stations reopened on Wednesday morning with the latest reports saying the voter turnout is lower than on the first day.
Clashes have reportedly erupted between supporters of ousted president, Mohammad Morsi, and security forces at a train station in the capital Cairo and spread to other parts of the city.
The violence apparently began after security forces intervened to disband a protest held by pro-Morsi supporters.
The first day of voting was marred by deadly clashes between security forces and groups protesting at the referendum in several Egyptian cities and towns, including Giza, Bani Suef, Sohag and Kerdasa.
At least 11 people were killed and nearly 300 were arrested, most of them Muslim Brotherhood supporters.
A coalition led by Egypt's Muslim Brotherhood has boycotted the vote on the constitution and called on Egyptians to vote against it.
Some 53 million Egyptians are eligible to vote in the referendum. If passed, the constitution will replace the country's previous one, approved under Morsi in December 2012.
The Egyptian army removed Morsi from power on July 3, 2013. It then suspended the constitution, dissolved the parliament, and appointed the head of the Supreme Constitutional Court, Adli Mahmoud Mansour, as interim president.
More than 1,000 people have been killed in clashes since Morsi's ouster, and thousands of others have been arrested, including the top leadership of the Brotherhood.