Iran
'Final nuclear deal possible to achieve in six months'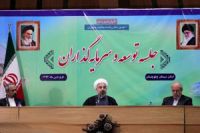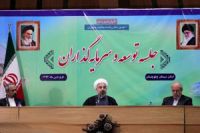 Iran's President Hassan Rouhani said a final nuclear deal with 5+1 group is possible to achieve in six months.
According to IRNA, addressing a meeting of provincial entrepreneurs and investors in the southeastern province of Sistan and Baluchestan, he said everybody has admitted by now that developing a final nuclear agreement with 5+1 group is within reach in six months.
He said despite the hard issues ahead, there have been successes as well.
He said if things keep on going in the present pace, a final nuclear deal would be attainable in six months.
The President stressed that this would mean removal of all sanctions and re-establishment of monetary and financial interactions with the whole world.
He further expressed optimism towards the future of the country and said Iran will be experiencing great developments in the coming months.
President Rouhani also touched on the government's future development plans for the province.
President Rouhani left Tehran for Zahedan, the provincial capital, for a two-day visit on Tuesday.