Syria
Final showdown against ISIL set in Deir Ezzor: map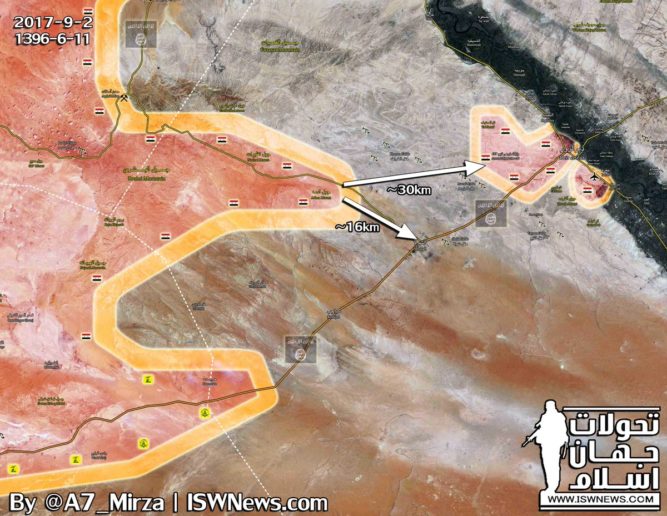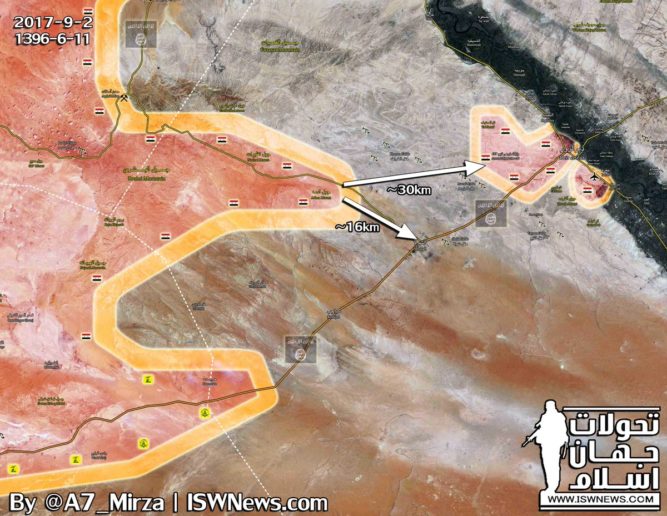 The mother of all battles against ISIL is approaching, as several units from the Syrian Arab Army (SAA) and Hashd Al-Sha'abi (Iraqi paramilitary) advance on the terrorist group's Levantine capital in the Deir Ezzor Governorate.
The Syrian Arab Army and their allies have liberated several kilometers of desert terrain over a short period in both the Homs and Deir Ezzor governorates.
As a result of this advance, the Syrian Armed Forces and their allies have positions themselves within 16 km of Al-Shoula, which is the last major town located directly west of the Deir Ezzor Governorate's provincial capital.
Once Al-Shoula is liberated, the Syrian Arab Army will be within 25 km of Deir Ezzor City, marking the first time in years that their forces would be in full control of the Sukhnah-Deir Ezzor Highway.
While lifting the siege on the provincial capital will be an uplifting achievement, it will take a long time before the Syrian Arab Army and their allies can take control of Deir Ezzor City, let alone the terrorist group's strongholds of Al-Mayadeen and Albukamal.
In the coming weeks, the battle for Deir Ezzor should reach a critical juncture, as both parties engage in some of the most intense fighting we will see this year.