World News
Fire destroys 100 homes in Chile's Valparaiso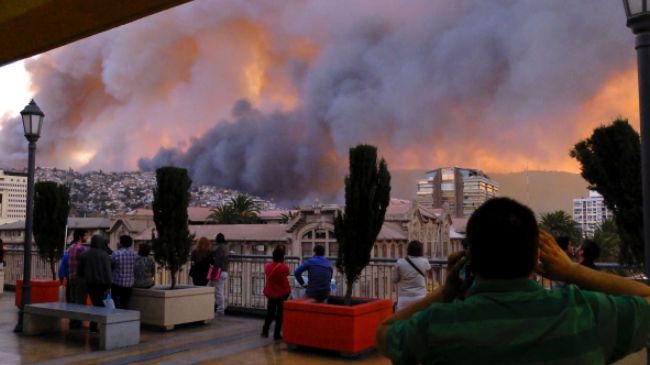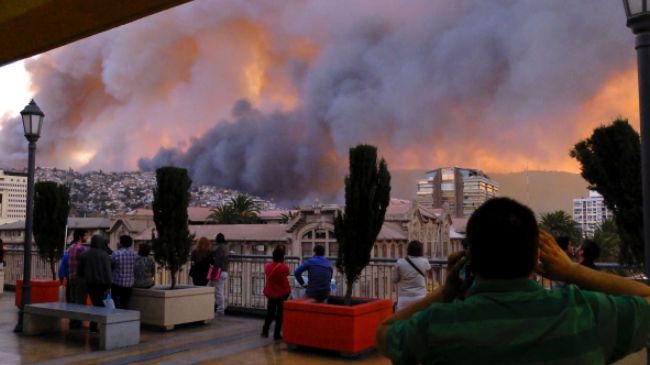 A massive forest fire has ripped through parts of Chile's port city of Valparaiso, destroying at least 100 houses and forcing the evacuation of thousands of residents.
Valparaiso Mayor Jorge Castro told Chile's National Television on Saturday that the blaze, pushed by strong Pacific coast winds, left only a number of people with minor injuries.
"Valparaiso is without electricity at the moment and this means the flame column is advancing in an apparently uncontrollable manner," the mayor added.
Chilean President Michelle Bachelet also declared the port city a disaster zone, adding that Chilean forces are maintaining order and evacuating thousands of people affected by the smoke and flames in the city.
Valparaiso is located about 70 miles west of the capital, Santiago.
According to reports, some residents mainly in La Cruz and La Canas neighborhoods were treated for smoke inhalation.
Authorities said they are trying to contain the fire and are carrying out evacuations but warned that the weather is complicating the situation.
"The weather is complicating the situation," emergency official Guillermo de la Mazza told reporters.
"The wind is not doing us any favors. The evacuation is our top priority, along with controlling the fire itself," he added.