Saudi Arabia
Yemen
Fire erupts at Saudi regime's Jizan petroleum products platform after Yemeni boat attack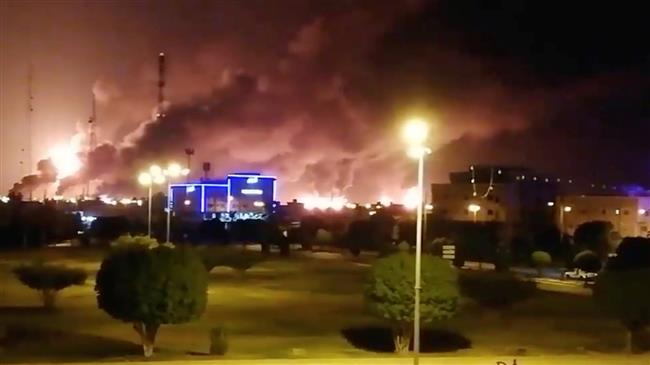 A fire has broken out near a floating platform of an oil distribution station in Saudi Arabia's southern region of Jizan, after Saudi forces purportedly destroyed two explosive-laden boats believed to have been launched by Yemeni fighters.
The Saudi Ministry of Energy, in a statement carried by the state-run Saudi Press Agency (SPA), said on Friday it dealt with the blaze.
The purported bomb-laden boat attack came as the Saudi-led coalition involved in a devastating military campaign against Yemen claimed on Thursday that it had thwarted a Yemeni drone strike.
Yemeni drones have previously targeted oil facilities in Saudi Arabia's city of Jazan in response to the kingdom's relentless bombardment of the impoverished nation.
The Ansarullah movement, backed by armed forces, has been defending Yemen against the Saudi-led alliance, preventing the aggressors from fulfilling the objectives of the atrocious war.