Europe
Firefighters in England go on strike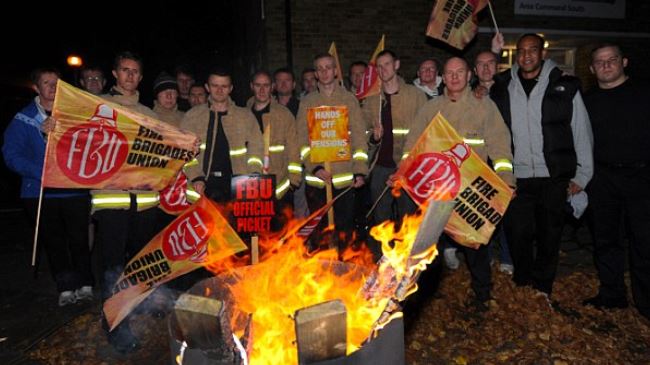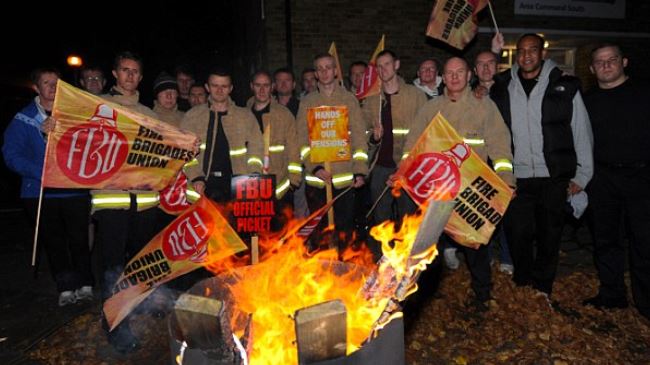 Firefighters across England have downed tools in the latest round of industrial action that is set to last four days, Press TV reports.
Members of the Fire Brigades Union (FBU) are unhappy with government plans to reform their working conditions and alter their pension provisions.
This is the latest round of strikes that have taken place over the past 18 months.
The government has described the FBU's action "unnecessary".
FBU General Secretary Matt Wrack, however, accused the politicians of "sickening hypocrisy" after ministers refused to negotiate, despite several aborted attempts.
Those striking in London say they do so with a heavy heart, but feel like they have been left with little choice.
"Firefighters have been told that actually we've got our sums wrong, [so] you've got to work a lot longer and you've got to pay a lot more, get less at the end of it," FBU regional secretary Paul Embery told Press TV.
"People are very angry about that and whacking up the retirement age to 60 as well as forcing up contributions to a level when our firefighters are paying around £4,000 a year into their pension schemes, which is very expensive, is a double whammy and firefighters are not prepared to stand for it," Embery added.
Many on strike see the firefighter's action as a result of the government's austerity reforms.
Firefighters have joined other public sector workers like teachers, health workers and some civil servants wanting to renegotiate with the Whitehall on some of the proposed reforms.
"The message is, to the prime minister and to the fire minister, to go away and do what the other regions are doing," said firefighter Lucy Masoud.
"Northern Ireland is not on strike, Wales and Scotland are not on strike because they have sat down with their governments and they're coming to some kind of agreement. Why can't the government in England do the same thing? Why are you treating your firefighters with utter contempt?" the firefighter added.
The government says it is disappointed in the FBU's decision to call strike action.
With the strike expected to last four days, firefighters are urging the public to remain extra vigilant.