World News
Fistfight breaks out in Ukraine parliament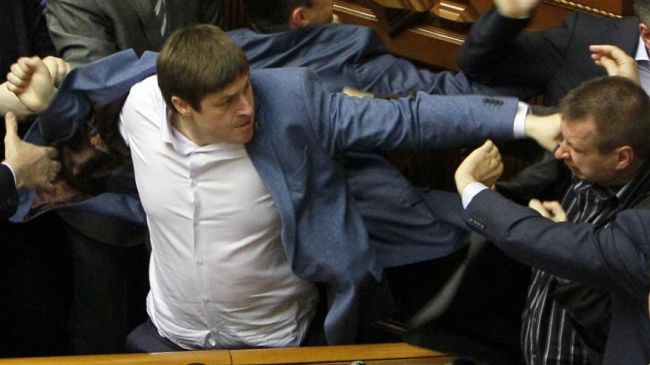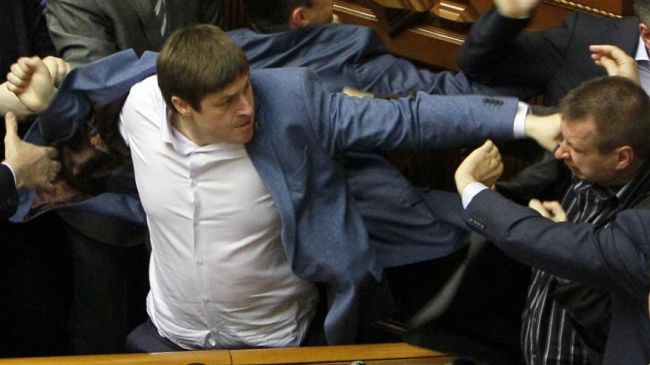 Ukraine lawmakers have engaged in a fistfight following a sharp division that emerged between opposing factions over events in the east of the country.
Lawmakers traded punches in Ukraine's parliament in Kiev on Tuesday following a controversial statement by one of the politicians during a heated debate on the unrest in the country.
The ruckus unfolded after Ukrainian Democratic Alliance for Reform (Udar) political party leader, Vitali Klitschko, told lawmakers that Ukraine was facing a "real war" after yesterday's events in Kharkiv and Donetsk.
Following his speech, Petro Symonenko, the head of the Communist party, said lawmakers' own actions have brought down the government of President Viktor Yanukovych and set the precedent for the current crisis in the country.
"You are today doing everything to intimidate people. You arrest people, start fighting people who have a different point of view," Symonenko said, while drawing a parallel between the seizures of public buildings by pro-EU demonstrators earlier this year and the events in the east of the country yesterday.
Nationalist deputies from the radical Svoboda party then rushed the podium where they seized Symonenko, which resulted in a fight involving several people.
The brawl comes after pro-Russia activists briefly occupied government buildings in several Ukrainian cities on Monday.
The protesters in Kharkiv declared independence from Kiev following a similar move by pro-Russians in Ukraine's eastern city of Donetsk earlier on the day.
The demonstrations gained momentum after Crimea declared independence from Ukraine and formally applied to become part of the Russian Federation following a referendum on March 16, in which nearly 97 percent of the participants said yes to union with Russia.