Africa
Five cops among 11 killed by Nigeria twin bombings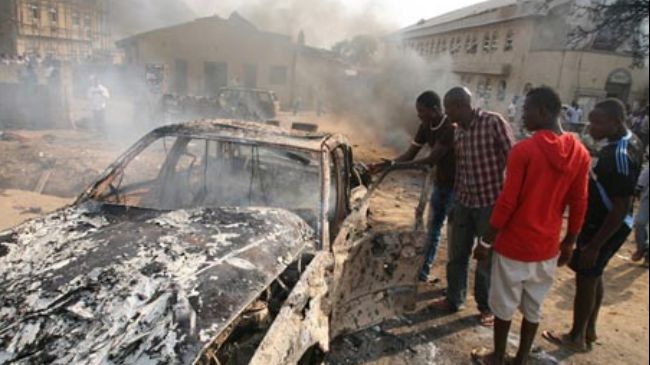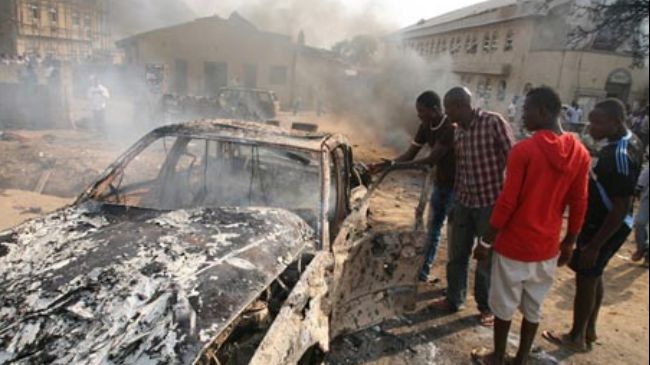 At least eleven people, including five police officers, have been killed by twin explosions in Nigeria's volatile northeast, officials say.
The bombings took place minutes apart in Maiduguri, the capital and the largest city of Borno state, said the state's police spokesman Gideon Jibrin on Tuesday.
Three civilians were killed when a vehicle exploded at 7:50 a.m. local time (0650 GMT), and the five officers died after a bomb was hurled at a police vehicle 10 minutes later.
It was not immediately clear if the other three killed in the second attack were the perpetrators themselves, Jibrin added.
Other reports put the death toll at 10, saying two of the bombers died during the attack.
There was no claim of responsibility for the attack, but officials and residents blamed members of the Boko Haram militant group for the assaults.
In a similar bombing on Sunday, 20 people were killed at a market in Bama, also in Borno state.
Boko Haram has claimed responsibility for a number of deadly gun and bomb attacks in various parts of Nigeria since 2009.
On May 15, 2013, the Nigerian army launched an offensive against the militant group a day after President Goodluck Jonathan declared a state of emergency in the three northeastern states of Borno, Yobe, and Adamawa.
Boko Haram — whose name means "Western education is forbidden" — says its goal is to overthrow the Nigerian government.