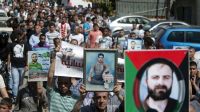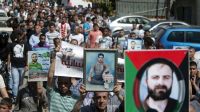 Five Palestinians have sustained injuries throughout the weekly demonstrations of the Palestinians against the apartheid wall in West Bank on Friday.
According to IRIB World Service, they were chanting slogans against the Zionist regime's policies and actions, including the construction of apartheid wall in West Bank. Meanwhile, the Zionist regime's troops attacked the protesters, firing bullets and tear gas canisters at the anti-Zionist demonstrators, which left five protesters wounded. Three other Palestinians were also taken hostage by the Zionist forces.
The construction of apartheid wall which is planned to span a 700 kilometer length has been started as of the year 2002.
The International Justice Tribunal declared the construction of apartheid wall as illegal on July 9, 2004, and urged its destruction.
Also, dozens of members and supporters of Palestine Islamic Jihad Movement staged demonstrations in the West Bank city of al-Khalil on Friday, chanting slogans in favor of the Palestinians held captive by the Zionist regime and demanding their immediate release.
More than a hundred Palestinian captives are languishing in the Zionist regime's dungeons without any charges.