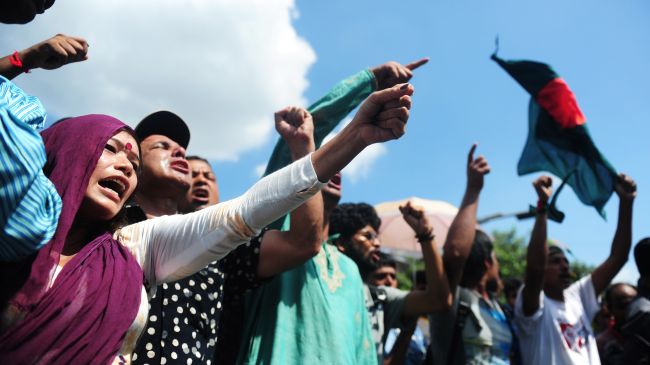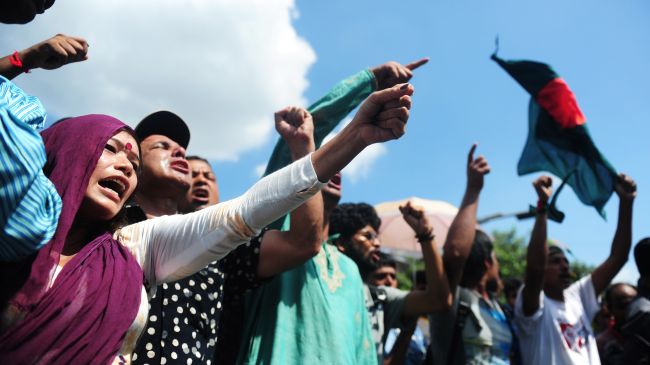 At least five people have been killed and dozens others injured in protest against a jail term given to a former leader of the Bangladesh largest Islamic party.
Bangladeshi security sources say the activists were killed in separate incidents of violence across the various towns of the volatile country on Monday evening.
The violence erupted after the International Crimes Tribunal convicted Ghulam Azam, one of Jamaat-e-Islami's high-profile leaders, of masterminding atrocities during the 1971 war of independence.
Azam was sentenced to 90 years in prison. The 91-year old has denied the allegations and his supporters argue they are politically motivated.
Several regional and international Human rights groups say the tribunal which tried Azam fell short of international standards.
The opposition Jamaat-e-Islami has called for a nationwide strike to protest the verdict.
The special tribunal has already issued at least three verdicts against party members, including death sentences for the party's vice president and a former member.
The top leaders have so far been convicted by the controversial tribunal for their role in mass killings during the war, which saw what was then East Pakistan break from Islamabad.
This comes while the opposition accuses the government of seeking to intimidate them by trying their leaders for alleged war crimes committed more than 40 years ago.
People have taken to the streets of Dhaka and some other cities several times to protest against controversial trials of opposition activists and leaders.
More than 150 people have been killed in clashes with police since the beginning of this year.