Europe
Five people killed in Ukraine clashes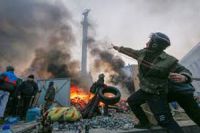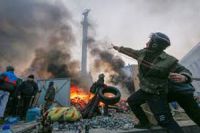 At least five people, including civilians, have been killed in shelling by Ukrainian forces in the country's east.
According to AFP, officials in the war-struck city of Slavyansk say a young girl is among the dead. She died when the Ukrainian air force hit a church, a nursing home and residential complexes in Slavyyansk's center.
Electricity and water are cut off as supply lines have been targeted in air assaults.
In the eastern city of Donetsk, the road to the international airport is shut due to intensified fighting.