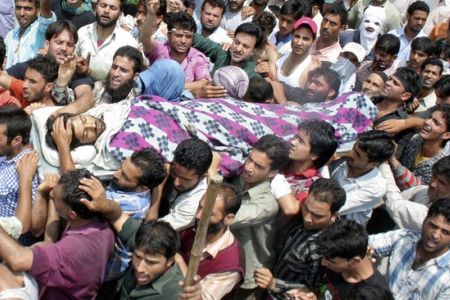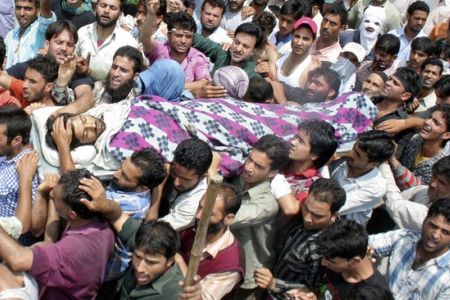 Clashes between police and protesters in Indian-controlled Kashmir have left at least five more people dead amid simmering tensions in the volatile valley.
Three people, including a 9-year-old boy, were killed when police opened fire to disperse thousands of protesters in Srinagar and its outskirts on Thursday, DPA reported.
Another protester who was injured during weekend clashes in south Kashmir also died in a hospital the same day.
While a fifth person was killed as police fired to disperse a stone-throwing mob about 67 kilometers south of Srinagar, 25 others were seriously injured in a village near the city.
The violent demonstrations and subsequent crackdowns were triggered by the death of a teenager in early June. He was killed by security forces during an anti-Indian protest.
41 people have been killed in protests since then.
The Muslim-majority region wants independence from India. Pakistan and India have fought two wars over the disputed region since 1947.