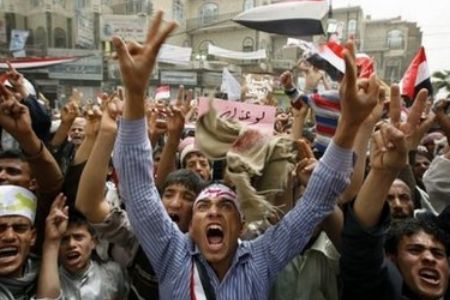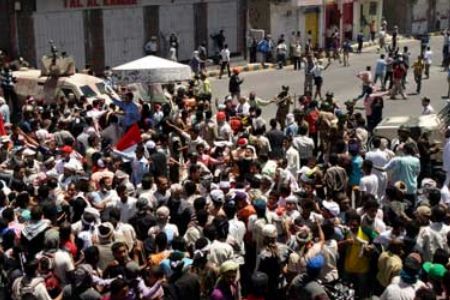 Yemeni security forces have killed five protesters in the southwestern city of Taizz as anti-government protests continue throughout the country.
Witnesses said over 80 people were also injured when security forces fired tear gas and live rounds to break up a massive demonstration in the city, AFP reported Monday.
A medical official at a local hospital said they received the body of a protester that was shot dead. One of the wounded is also reported to be in a serious condition.
Protest organizers say thousands of teachers have been staging a sit-in outside the regional ministry of education offices in Taizz, demanding better pay and the postponement of the final school exams.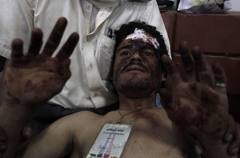 On Sunday, Yemeni security forces and thugs, supporting the country's unpopular President Ali Abdullah Saleh, killed four people in Taizz.
Saleh has been in office for nearly 33 years with several opposition leaders arguing that he has persistently failed to realize his long-promised reforms.
Since January, hundreds of thousands of people have turned out for regular demonstrations in cities including Sana'a, Aden and Taizz, calling for corruption and unemployment to be tackled and demanding Saleh's resignation.
The protests have been met by riot police or supporters of President Saleh armed with knives and batons.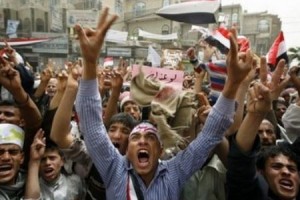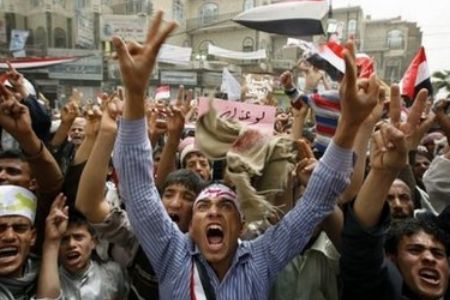 Some 40 percent of the population live on $2 a day or less in the country, and a third face food shortages.