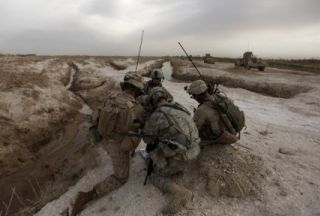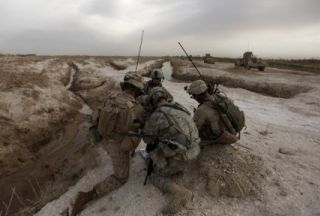 Two American soldiers and three British troops have been killed in separate incidents in Afghanistan over the past 24 hours, amid a surge in violence in the war-torn country.
A marine and a soldier were killed in separate explosions, while an airman died in a vehicle accident near Camp Bastion, the main British military base.
All three British service members died in Helmand Province, the British Ministry of Defense said.
An American soldier was killed in a blast on Saturday while another one was killed a day earlier, NATO's International Security Assistance Force (ISAF) said.
Nearly 380 foreign troopers are estimated to have lost their lives in Afghanistan since the start of 2010.
The rising death toll has raised fears that 2010 could become the deadliest year for US-led forces in Afghanistan since the invasion of the country in 2001.
This year is also believed to be the worst in terms of wounded American soldiers.
Some 2,000 US troopers were injured in Afghanistan during the first half of 2010, which is four times higher than the same period last year.
The violent incidents and rising casualties in Afghanistan come despite a massive troop surge in the war-torn country.
Some 140,000 US-led troops are currently stationed in Afghanistan. A further 10,000 are expected to be deployed to the war-ravaged country in the coming weeks.
NATO's mounting death toll has led to a dramatic decline in public support for the Afghan war across Europe and the US.