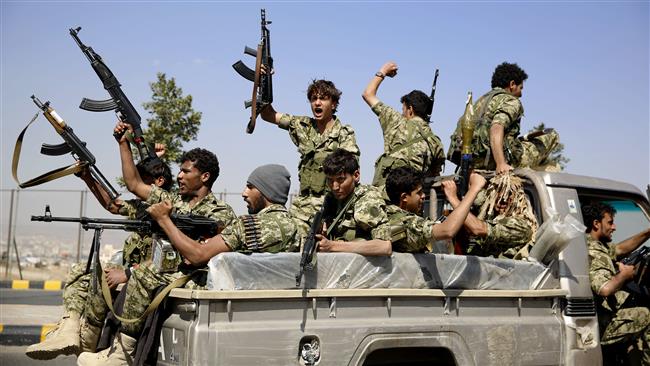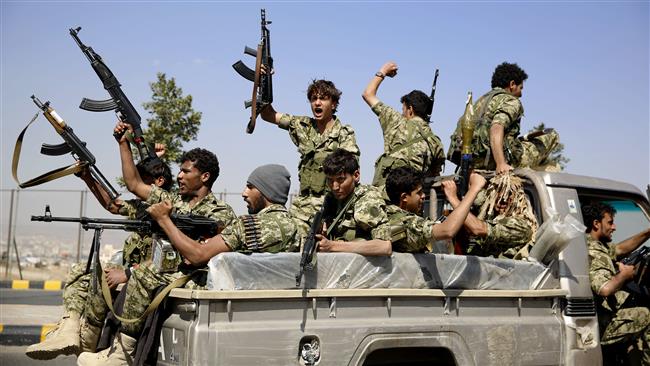 Yemen's army and popular committees have killed five Saudi soldiers on the kingdom's soil amid Riyadh's relentless bombardment of its impoverished neighbor.
One of the Saudi troops was killed during clashes with Yemeni forces in al-Rabou'a area of Saudi Arabia's southwestern Asir region on Wednesday, said al-Masirah television channel.
According to the Yemeni channel, Saudi armed forces said Sergeant Jobran Hassan Meqlez Siram succumbed to the injuries he had sustained during the clashes in hospital.
The report also quoted Saudi sources as saying that the soldier was wounded as his tank was targeted.
Another report by al-Alam news channel said four other Saudi troops died when a rocket fired by Yemenis hit their position in the Jizan region in Saud Arabia's southwest.
Meanwhile, Saudi Arabia continues to bomb Yemen, with reports saying the kingdom's fighter jets launched two airstrikes on residential houses and farms in Majaz district of Sa'ada Province.
The Saudi warplanes also conducted five airstrikes on several areas in Sarwah district in Ma'rib Province.
Saudi Arabia has started military strikes against Yemen since March 2015, without a UN mandate, in a supposed bid to undermine the Houthi Ansarullah movement and restore power to fugitive former Yemeni President Abd Rabbuh Mansur Hadi, an ally of Riyadh.
More than 7,500 people have been killed and over 14,000 others injured since the strikes began. The strikes have also taken a heavy toll on the country's facilities and infrastructure, destroying many hospitals, schools and factories.
The Saudi military has also blocked the flow of relief aid into Yemen, creating an unprecedented humanitarian crisis in the impoverished Arabian Peninsula state