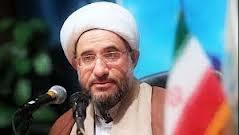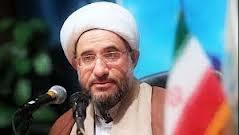 Top Iranian cleric attending the 19th International Exhibition of Press and News Agencies underway in Tehran announced that the flag for the Unified Islamic Nation will be unveiled on the birth anniversary of Prophet Mohammad (PBUH).
Grand Ayatollah Mohsen Araki, Secretary General of the World Forum for Proximity of Islamic Schools of Thought in an exclusive interview with Taqrib News Agency (TNA) announced that Islamic Unity Conference will be held concurrent with the birth anniversary of Prophet Mohammad (PBUH) urging Islamic nations to mark the event globally.
He said that as a move against the recent anti-Islamic moves the first Festival of Muhammad (PBUH) will be held prior to the Islamic Unity conference.
The festival will be held on Friday 13th of Rabi al Awwal (January 25th) as proposed by Ayatollah Araki dubbed as the "Birthday of Blessing".
He hoped that the event will be marked globally and urged the sermons of Friday prayers to be specialized on the high character of Prophet Mohammad (PBUH).
He also demanded the prayer leaders to stress the importance of Muslim unity and Islamic identity.
Secretary General also underlined the role of TNA in projecting the voice of proximity to the world and stressed the importance of the news agency for projecting the message of World Forum to the world.
Iranian scholar also related on the recent warnings of international Islamic organizations and prominent characters on spread of disunity in the Muslim world and said," Certainly the enemies will make their best to block our way to success but I don't see any reasons that we stop our efforts," and added, "The struggles of the enemies motivate us to ncrease our efforts."