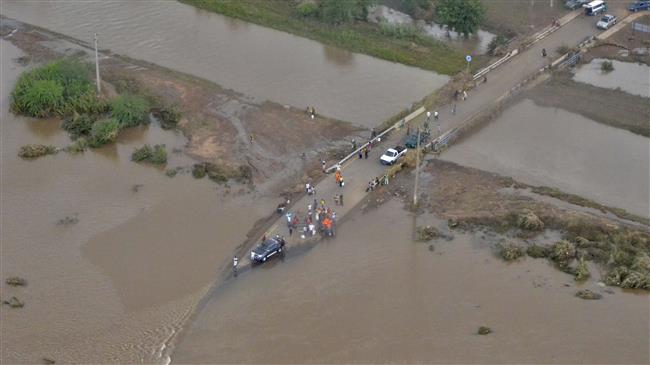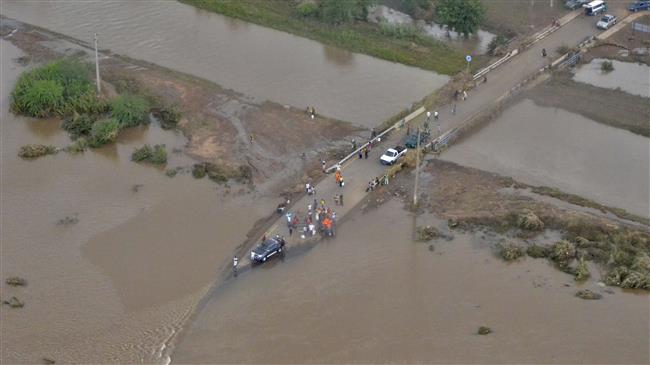 Flooding has claimed at least 40 lives in Mozambique and neighboring Malawi, where a state of emergency has been declared over almost a third of the country.
A group of 25 school children was swept away by torrents in Mozambique on Monday, and 18 others have been reported missing in the country, whose large eastern swathes have been swamped.
In the town of Mocuba in central Zambezia Province, where the Licungo River overflowed its banks, 15,000 people have lost their homes. The flooding of the river has been described as the worst since 1971.
The authorities have decreed maximum alert in the north and center of the country, warning that the rains would continue.
Malawi officials said at least 19 people died in the southeast African country, and nearly 3,900 homes had to be abandoned. Much of the country's center and western border region is under water.
The region is likely to face at least two more days of torrential rain carried by late summer storms, according to meteorologists.