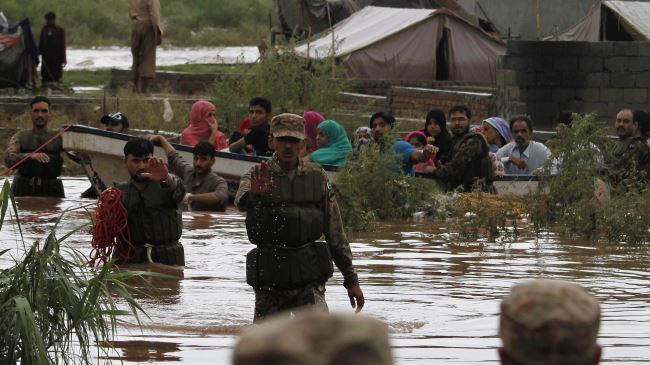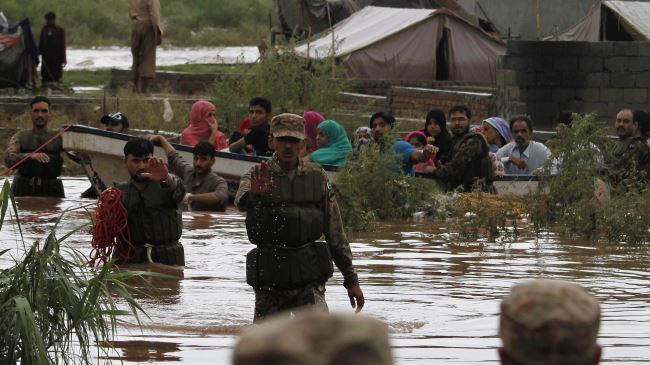 The death toll from monsoon flooding caused by heavy rains in India and Pakistan has reached to more than 200, latest reports say.
Omar Abdullah, the chief minister of the Indian-administered Kashmir, said on Saturday that the floods have claimed "close to 100 lives".
Ahmad Kamal, a spokesman for Pakistan's National Disaster Management Authority (NDMA), also said that the flooding has left a total of 110 people dead across the Asian country.
Meanwhile, the NDMA warned of "exceptionally high floods" this weekend.
According to reports, deadly floods would sweep through the Indian-controlled Kashmir and the Pakistani province of Punjab.
Tens of thousands of people have been stranded. All schools in the flood-affected areas remain closed.
The India army, air force and disaster relief workers have been deployed to the flood-hit regions. Authorities fear the death toll may rise as more rain is forecast in the region for the coming days.
Pakistani Prime Minister Nawaz Sharif has raised concerns over the deaths by the rains and floods.
Some 650 homes are estimated to have been destroyed so far.