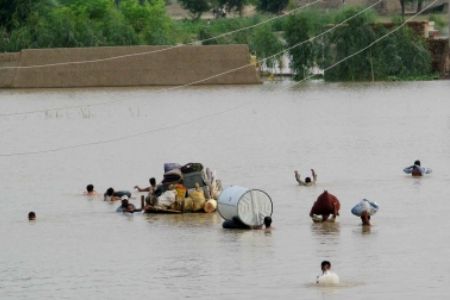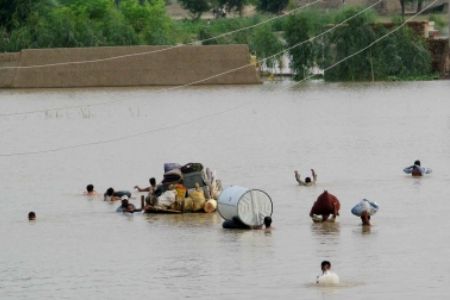 Pakistani Prime Minister Yousuf Raza Gilani appeals for immediate international help, as the worst floods in the country's history have affected millions of people.
"I would ask international community to support and help Pakistan alleviate sufferings of flood-affected people," Gilani said in a televised address to the nation on Friday.
"The loss of human life and infrastructure has been colossal. Real assessment of the damage can only be done when the water recedes," the premier added.
The two-week long record breaking floods have affected 14 million people, out of whom, 12 million are in the northwest province of Khyber Pakhtunkhwa and eastern province of Punjab, while two million people are in Sindh province in southern Pakistan, BBC reported on Friday.
Pakistan's disaster management officials had previously announced that the flood waters are spreading from the northwestern region to central and southern Pakistan.
Earlier, the head of the UN Office for the Coordination of Humanitarian Affairs in Pakistan, Manuel Bessler, reported that some 1,600 people were killed in the floods.
Authorities have issued a warning as flooding spread to Indian-controlled Kashmir, where more than 113 people have already been killed by floods.
Officials estimate the number of deaths to rise as further flooding is forecast and rescue teams cannot offer assistance to all.