Asia-Pacific
Floods, landslides kill 13 in southern Philippines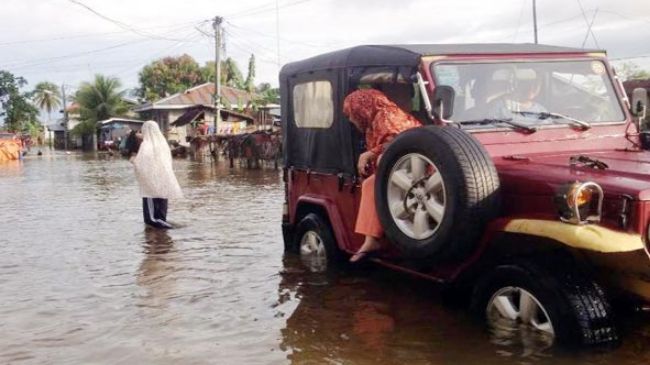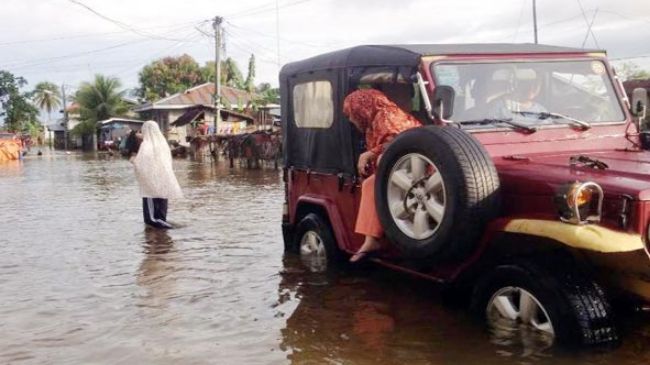 Floods and landslides caused by heavy rains have killed 13 people in the southern Philippines, the country's National Disaster Relief Agency says.
Rey Balido, a spokesman of the agency, said on Monday that the floods also forced more than 132,000 people to leave their homes in ten provinces in the southern region of Mindanao.
Five people were killed in a landslide and two others drowned in floods in Davao Oriental Province, Balido said.
In nearby Compostela Valley, six people also died in floods and landslides, he added.
Seven people were also reported missing in Agusan del Norte Province.
An average of 20 typhoons hit the Philippines every year.
At least 1,200 people were killed by Typhoon Haiyan in the two worst-hit areas of the Philippines in November 2013 after the massive storm swept through the Southeast Asian country.
In 2012, nearly 2,000 people died and went missing in the heavy rains that affected southern parts of the country.
In December 2011, Typhoon Washi claimed the lives of 1,200 people, displaced 300,000 and destroyed more than 10,000 homes.