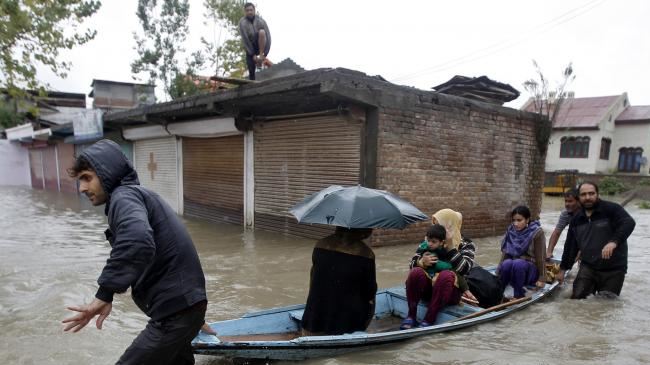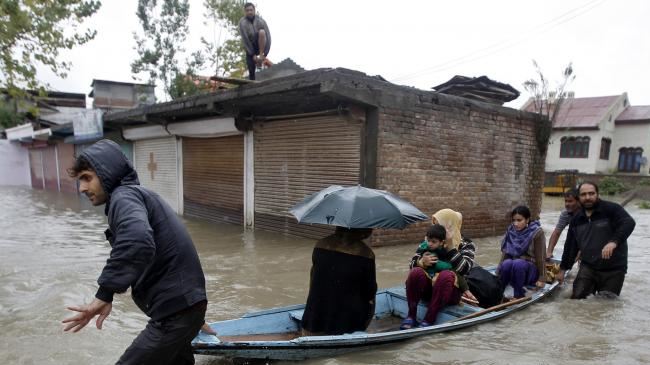 Thousands of people are still displaced in Indian-controlled Kashmir days after devastating floods hit the region, Press TV reports.
Flooding hit the state almost two weeks ago after River Jhelum's water level crossed the danger mark due to heavy rains, devastating residential areas and the entire city center of Srinagar.
The massive flooding has killed more than 300 people and forced another 287,000 out of their homes in the Indian-administered area of the terrain. Officials say the death toll is expected to rise as the number of missing people continues to swell.
"We are scared to go back to our homes, and, in most areas, water continues to be logged inside the houses. Many houses have collapsed. There is a fair chance our houses might have collapsed as well," a Kashmiri local told Press TV.
The flood-hit Kashmiris are unhappy with the governments' relief and rescue measures, saying a lot more could have been done to protect the residents.
"We were caught unaware. The government did not warn people of such destruction and expected us to evacuate overnight when doors were already filled with flood water. I have seen death with my eyes and I was rescued by locals three days after flooding hit the area," another resident said.
According to reports, the destruction made by the recent flood is the worst in the past 109 years of Kashmir's history.
Health experts, meanwhile, have warned that stagnant waters in the aftermath of the devastating floods could create conditions for serious disease outbreaks in the Himalayan region.
Doctors say they have already witnessed cases of diarrhea, skin allergies and fungus, and worry that a crisis could be looming with countless bloated livestock carcasses floating across the waterlogged region.