Palestine
Flotilla sails from Gaza to break israeli siege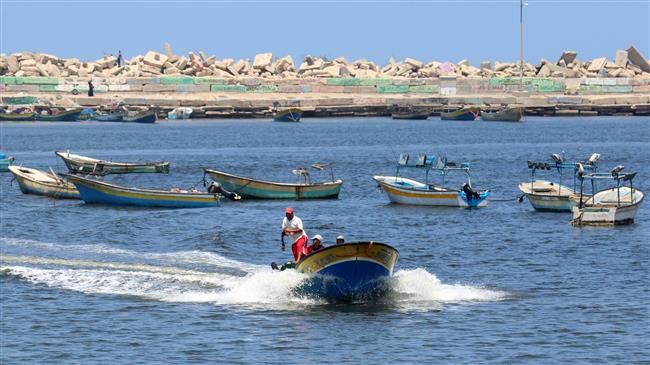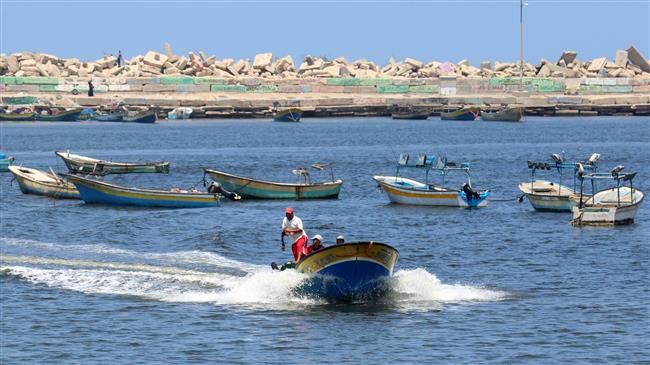 A flotilla of vessels has left the Gaza Strip, joining an international campaign to break the Israeli siege of the coastal enclave. 
The Freedom Ship 3 departed on Sunday, carrying Palestinian students and several patients who need treatment outside the Gaza Strip in the face of critical shortage of medical supplies.
The journey began even as a dozen Gaza-bound activists, arrested by Israeli forces on board a Swedish-flagged ship on Saturday, remained in custody for the second day.
Ramdan al-Haiek, spokesman for the Gaza-based High Committee of the Great March of Return and Breaking the Siege, said the journey from Gaza was "a message from the Palestinian people."
"We need our basic human rights, which are supported by the international conventions and international community," he said.
"We are still suffering and there's a strong pain that has been imposed by the Israeli occupation and our activity today is peaceful."
One of the passengers on board the Freedom Ship 3 said he needed surgery after five complicated operations.
"I have been prevented three or four times from getting the treatment. What am I going to do?" he said. "I will go to deliver our message to the world and I appeal to the world to stand with us."
The trip comes after the Israeli navy stopped two Gaza-bound ships, which sought to carry aid to the coastal enclave.
One Norwegian-flagged boat was seized last Sunday, while the Swedish-flagged "Freedom for Gaza" was raided on Saturday and taken to the Israeli port of Ashdod.
The vessels belonged to the international Freedom Flotilla Coalition, which has two more boats currently on their way to the Gaza Strip.
Israel imposed the blockade on Gaza in 2007 as collective punishment for the territory's 2 million residents who propelled the Hamas resistance movement to victory in parliamentary elections.
Since then, the Israeli regime has waged three wars on Gaza and left the coastal enclave in total ruin.
Back in 2010, an Israeli raid against a flotilla of ships bound for Gaza left 10 Turkish activists killed. The attack occurred on a flotilla that comprised six civilian ships and sent the Ankara-Tel Aviv ties into a tailspin.