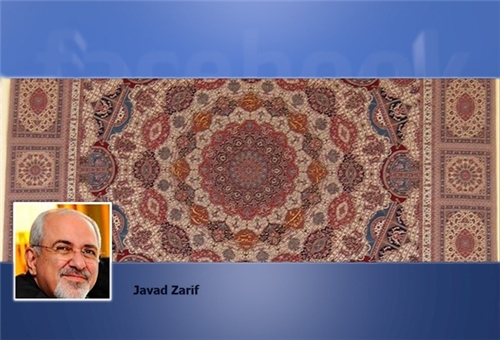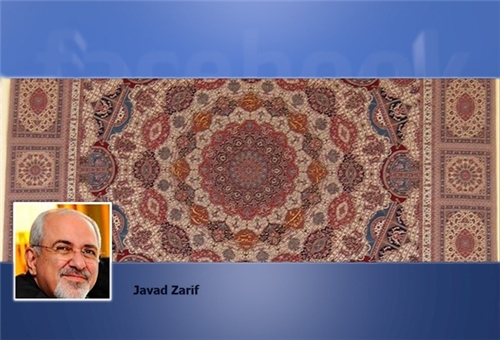 Iranian Foreign Minister Mohammad Javad Zarif announced that representatives of Tehran and the Group 5+1 (the US, Russia, China, Britain and France plus Germany) will hold a meeting in mid February to start negotiations over a comprehensive nuclear agreement after the end of the 6-month interim deal.
"We agreed with Mrs. (Catherine) Ashton to hold the first meeting of Iran and the G5+1 in mid February" to devise a comprehensive deal between the two sides, Zarif wrote on his Facebook page on Saturday.
"We wanted to hold the meeting sooner, but the Chinese friends weren't ready (to take part in such a meeting) due to the Chinese New Year holidays," he added.
On Monday Iran started the voluntary suspension of its 20-percent uranium enrichment in accordance with the 6-month-old Geneva deal struck by Tehran and the world powers in Geneva in November.
Later in the day, the EU and the US announced the lifting of some sanctions on Tehran as the first part of their undertakings under the Geneva Deal.
Elsewhere, Zarif elaborated on the visits to be made by the European officials to Iran in the coming weeks, and said former Russian and French foreign ministers will be in Tehran in the next few days and the Italian culture minister and the Turkish prime minister will also be in Tehran later this week.
The former Finnish and Mexican presidents and the Swedish foreign minister are also scheduled to visit Iran in coming weeks.
Several European officials, including Polish Foreign Minister Radoslaw Sikorski and his Swedish counterpart Carl Bildt, have announced their willingness to visit Iran in the near future after Tehran and the world powers struck a deal in Geneva late November.
The two European foreign ministers will separately pay official visits to Iran within the next two months to hold talks with senior Iranian officials.
The visits will come after Italian Foreign Minister Emma Bonino traveled to Tehran on an official two-day trip at the head of a high-ranking political delegation.
Bonino arrived in Tehran in December afternoon for an official visit which included meetings with senior Iranian officials.
Bonino's two-day trip to the Iranian capital took place to reciprocate Zarif's recent visit to Italy.
Bonino in a meeting with Iranian President Hassan Rouhani stressed Iran's key role in the region, and said her country is eager to use Tehran's experiences and potentials in settling the regional crises.
During the meeting, Bonino said that "Italy while contributing to the promotion of Iran-Europe ties, hopes to be able to have joint cooperation with Iran in solving regional issues".
Italy is eager to expand cooperation with Iran in economic, industrial, energy, tourism, science and research domains, she added.