Lebanon
FM: Iran Supports National Solidarity in Lebanon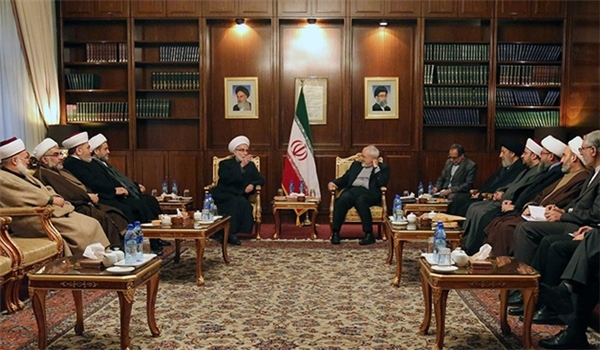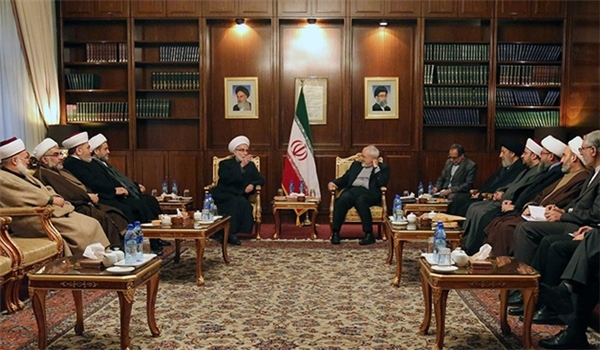 Iranian Foreign Minister Mohammad Javad Zarif underlined Tehran's permanent support for national solidarity and negotiations among different groups in Lebanon.
Zarif made the remarks in separate meetings with a number of senior Sunni and Shiite clerics of Lebanon as well as the Secretary General of the Islamic Action Front who have come to Iran to participate in the International Conference on the Islamic Unity which started on Wednesday morning.
He also referred to the people of Lebanon as a symbol of rapprochement, interaction and coexistence among different religions and tribes, and welcomed the ongoing negotiations between the Hezbollah of Lebanon and its Tayyar Al-Mustaqbal (Future Movement) which started last week.
"Iran's Foreign policy is based on supporting true essence of Islam and the Palestinian cause without tribal or sectarian inclinations," Zarif said.
He underscored Tehran's lasting support for negotiations, mutual understanding and national solidarity in Lebanon, and stressed that Iran would "fight along Lebanese nation and Resistance Movement against any act of Zionists' aggressions, terrorism and extremism".
In relevant remarks in December, Iranian Parliament Speaker Ali Larijani underlined Tehran's support for unity and solidarity among the Lebanese groups, and welcomed the recent talks between Hezbollah resistance group and al-Mustaqbal movement.
"Presidency in Lebanon is an internal issue and other countries can only help this trend, but we certainly support any point of reliance for Lebanon's unity and consider the recent talks in Lebanon between Hezbollah and al-Mustaqbal as a good event," Larijani said, addressing students at Lebanon's School of Law.
He praised Lebanon's resistance against the Zionist regime, and said, "This is a major point and advantage for the Lebanese people who bear the flag of resistance as it showed a new approach to the Muslim world and the Islamic states which had been discouraged and disappointed for years were awakened by the Lebanese people, and this is a great honor for this nation."
Larijani underscored Lebanon's influential role in the region, and said Tehran and Beirut have long had close and strategic relations, and ensured that the same trend would continue.