Iran
FM: Iran to Continue Talks with G5+1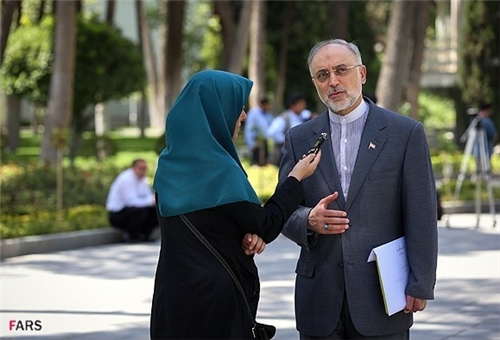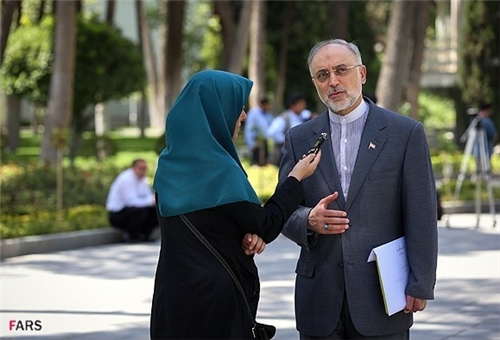 Iranian Foreign Minister Ali Akbar Salehi expressed confidence that Tehran's talks with the world powers will continue, and said a new team to be appointed by President-elect Hassan Rouhani will be assigned to resume negotiations with the Group 5+1 (US, Russia, France, China and Britain plus Germany).
"The negotiations will certainly continue and we are waiting for Mr. Rouhani to take charge officially and then assign a negotiating team and they (the world powers) have also announced preparedness to resume negotiations," Salehi told reporters in Tehran on Wednesday.
Asked if Rouhani's team has invited him to join the new group of negotiators with the G5+1, he said, "They haven't talked with me about this issue."
In April, Iran and the G5+1 wrapped up two days and four rounds of intensive negotiations in Almaty after the delegations of the world powers demanded further consultations with their capitals.
The Iranian team was led by Iran's top negotiator Saeed Jalili and the G5+1's representatives were presided by EU Foreign Policy Chief Catherine Ashton.
Western media raised some speculations that the continuation of talks would depend on the presidential election in Iran, and that nothing substantial would take place under the conditions then.
Iran has so far ruled out halting or limiting its nuclear work in exchange for trade and other incentives, saying that renouncing its rights under the Non-Proliferation Treaty (NPT) would encourage the world powers to put further pressure on the country and would not lead to a change in the West's hardline stance on Tehran.
Iran is under four rounds of UN Security Council sanctions for turning down west's calls to give up its right of uranium enrichment. The United States and the European Union have ratcheted up their sanctions on Iran this year to force it to curb its nuclear program.
Iranian officials have always shrugged off the sanctions, saying that pressures make them strong and reinvigorate their resolve to further move towards self-sufficiency.