Iran
Middle East
Turkey
FM: Iran, Turkey to Launch INSTEX-Like Mechanism to Boost Trade Ties
Iranian Foreign Minister Mohammad Javad Zarif announced on Thursday that Tehran and Ankara have decided to launch a mechanism similar to EU-proposed INSTEX (Instrument for Supporting Trade Exchanges with Iran) to further expand and facilitate bilateral trade relations.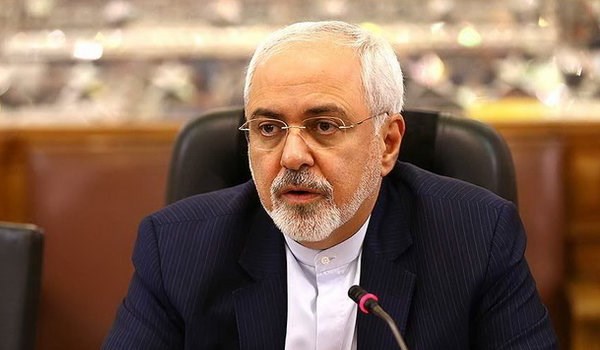 "Iran and Turkey have agreed to cooperate on five specific fields, including preferential trade, energy, banking, using national currencies and establishing a mechanism similar to INSTEX in common trade," Zarif told reporters in Tehran on Thursday morning after returning from his two-day trip to Syria and Turkey.
He also informed that in his meetings with the Turkish President, head of the Parliament, foreign minister and other officials, they had conferred on mutual, regional and international affairs.
"In these meetings, we addressed issued related to Syria and Idlib, presence of American Forces in Syria as well as Venezuela and the US interference in that country's affairs besides the changes and developments in North Africa."
"The Turkish government has always disagreed with US-led sanctions on Iran and the country's illegal acts against the IRGC," he said, hailing Turkey's stance.
Zarif arrived in Turkey on Wednesday after a visit to Syria.
The Iranian top diplomat said he was visiting Turkey to meet with high-ranking officials of Ankara, and confer on the most recent developments in the region and North Africa, specially in Syria and Libya.
Zarif announced upon his arrival in the Turkish capital city of Ankara that he traveled to Ankara to hold talks with Turkish officials on bilateral ties, the restoration of peace in Syria, and the latest developments in North Africa.
Speaking to reporters, the top Iranian diplomat said during his one-day stay in Turkey, he would "discuss regional issues, in particular Syria and matters related to Northern Africa", particularly the situation in Libya, where the self-styled commander Khalifa Haftar has attempted a "coup" against the internationally-recognized government, according to the UN.
"We will also discuss bilateral ties, on which we have already had good talks with Turkey," he added.
The top diplomat said economic cooperation between Iran and Turkey, and following up on the implementation of agreements earlier reached between the two sides would also be on the agenda of his talks with top Turkish officials.