Iran
FM: Iran welcomes negotiations, but will not engage in talks for sake of talks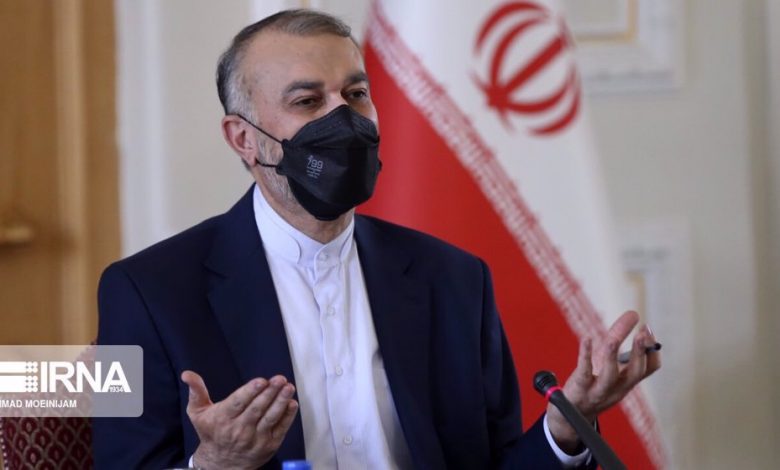 Iran's Foreign Minister Hossein Amir-Abdollahian says the Islamic Republic welcomes negotiations on the revival of the nuclear deal it snatched with world powers in 2015, but will not engage in talks just for the sake of talks.
Amir-Abdollahian made the remarks in a Thursday phone call with his Austrian counterpart, Alexander Schallenberg, during which the two sides discussed matters of mutual interest to both countries as well as ways to bolster bilateral relations.
During the conversation, Iran's top diplomat noted that although the Islamic Republic in essence welcomes negotiations on the nuclear deal, officially known as the Joint Comprehensive Plan of Action (JCPOA), it believes that "engaging in negotiations for the sake of negotiations is not acceptable."
"The Islamic Republic of Iran has kept its end of the bargain in maintaining the JCPOA through its strategic patience in the face of the US withdrawal and the inaction of the European side, and now it's about time for the other JCPOA parties to cooperate and honor their commitments in a real and practical manner," Iran's foreign minister said.
Iran and world powers, including the US, Russia, China, France, Britain and Germany, struck the JCPOA on July 14, 2015. Under the accord, Iran agreed to scale back some of its nuclear activities in exchange for sanctions relief.
However, the US, under former President Donald Trump, unilaterally withdrew from the deal and reinstated crippling sanctions on the Islamic Republic, although the country had been fully compliant with the deal.
In early April, Iran and the remaining parties to the JCPOA began to hold talks in Vienna, Austria, after the Joe Biden administration voiced willingness to rejoin the nuclear agreement, three years after Trump's withdrawal.
The negotiations were paused soon after the victory of Ebrahim Raeisi in Iran's June 18 presidential election.
Elsewhere during the phone call, the Iranian foreign minister praised Iraq for hosting the Baghdad International Conference For Cooperation and Participation, saying the initiative was a good platform for intra-regional cooperation.
"Of course, Iraq and its sovereignty have been the target of meddlesome and irresponsible actions by some parties, including the United States, as we have seen in the cowardly assassination of the internationally renowned counter-terror hero, General [Qassem] Soleimani, and the high-ranking Iraqi commander, Abu Mahdi al-Muhandis," he added.
Schallenberg, for his part, congratulated Amir-Abdollahian on assuming his new post, and underlined his country's readiness to boost bilateral cooperation and provide Iran with one million coronavirus vaccine doses within two weeks.