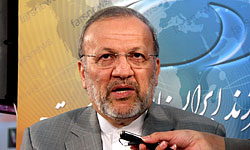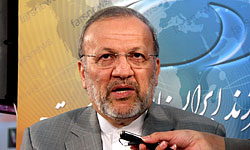 Iranian Foreign Minister Manouchehr Mottaki on Saturday night praised the close relations between Tehran on Doha as a symbol of friendly ties in the region.
In a meeting with Qatari Prime Minister Sheikh Hamad Bin Jassem Bin Jaber al-Thani in Doha, Mottaki explored avenues for the further promotion of the level of cooperation between the two countries.
The two sides also agreed on holding joint economic commission meetings in coming months.
During the meeting, Mottaki underlined that the fruit of these relations will serve the interests of both nations and its positive and constructive results will be useful for the region.
The Iranian minister also pointed to the Memoranda of Understanding (MoUs) signed between Iran and Qatar in different fields of oil, gas, transportation, joint investment and consulate facilities, and called for the implementation of those agreements.
The Qatari Prime Minister, for his part, reminded the resolve of the two countries' senior officials to bolster and strengthen bilateral ties and cooperation.
The bilateral ties have always been growing and there are no obstacles on the way of consolidating mutual cooperation and commitment to friendship, Sheikh Hamad noted.
He reminded Doha's resolve to implement bilateral agreements in the different political, economic and trade fields.
Sheikh Hamad Bin Jassem, who is also Qatar's Foreign Minister, said that it is necessary to try to upgrade bilateral economic relations to the level of political ties between the two Muslim states.