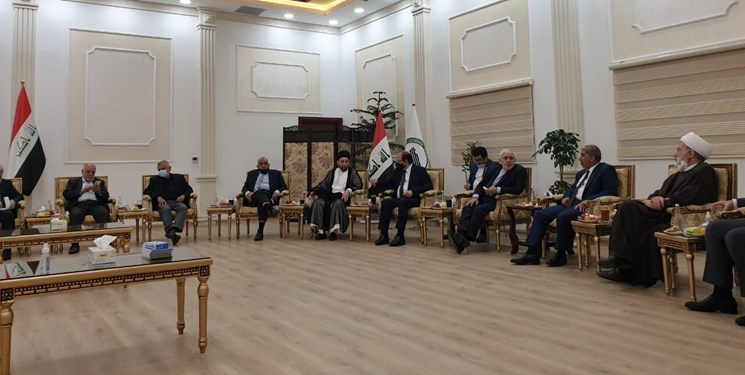 Iranian Foreign Minister Mohammad Javad Zarif said Iraq has been the pioneer in the battle against ISIL, and stressed his country's support for a unified and powerful Iraq.
"Iraq was at the forefront of the fight against ISIL," Zarif said during his meeting with a number of senior Iraqi Shia political figures, and underlined Tehran's support for the brotherly neighbor.
The meeting took place on Monday night as part of Iranian foreign minister's visit to Baghdad.
Major figures, such as Ammar Hakim, the leader of National Wisdom Movement, were present at the meeting.
Three former Iraqi prime ministers – Nouri al-Maliki, Adil Abdul-Mahdi and Haider al-Abadi – as well as Ms. Hanan al-Fatlawi were other participants of the meeting.
Ms. al-Fatlawi is the head of Eradaa movement in Iraq with several seats in the Parliament.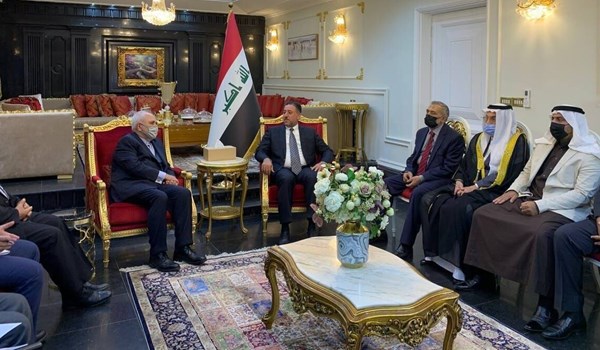 Earlier on Monday, Zarif had met with one of the Iraqi Sunni political leaders, Khamis al-Khanjar.
Also on Monday, he had held a meeting with Iraqi President Barham Salih in Baghdad to discuss the latest developments in bilateral ties and the region.
During the meeting, Zarif underlined Iraq's important role and effective presence in regional issues, and reminded Iran's view about the need for the establishment of a security order in the region with the participation of all the Persian Gulf littoral states, which had earlier been presented within the framework of the Hormuz Peace Initiative presented by Iranian President Hassan Rouhani.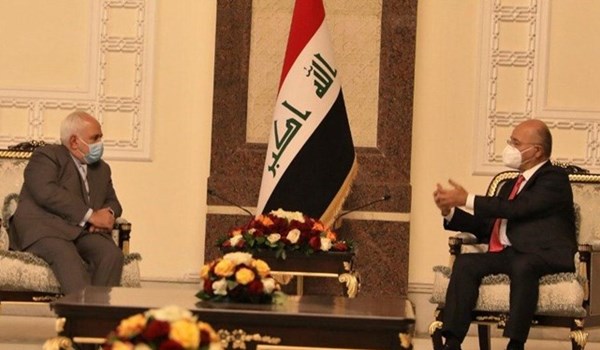 He also referred to the agreements made between the two countries on various issues, and stressed the need for the facilitation and acceleration of their implementation.
Salih, for his part, stressed the importance of relations between the two countries, and called for faster implementation of the mutual agreements.
Issues related to the environment, terrorism and extremism in the region, financial issues between the two countries, cooperation between Iran and Iraq at the regional level, as well as with other countries were among other topics discussed during the meeting.