Europe
Iran
Middle East
FM Zarif: JCPOA Not Re-Negotiable
Iranian Foreign minister Mohammad Javad Zarif, told reporters on Friday, after his meeting with French President Emmanuel Macron, that he had constructive talks with the French head of state, but meantime reiterated that Tehran will never re-negotiate the nuclear deal of 2015, officially known as the Joint Comprehensive Plan of Action (JCPOA).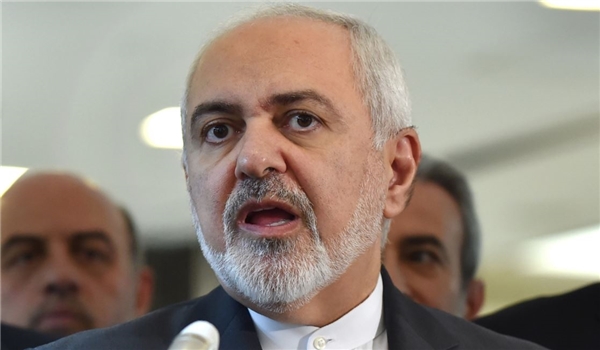 "We will keep our talks as Macron and Mr. Rouhani will continue to have phone consultations. Our stances are quite clear. We hold that the JCPOA is not re-negotiable," Zarif said, after his today talks with Macron.
"Today's discussions were in line with previous phone talks between the presidents of the two countries in the past weeks. France had put forward some proposals and we had our own proposals in return on how to implement the JCPOA and the steps needed to be undertaken by all sides," the top diplomat went on recounting.
"We had good and constructive talks, but it depends on how the European Union (EU) will be able to deliver on its commitments under the JCPOA and the commitments it made after the US withdrawal from the JCPOA," Zarif highlighted.
The Iranian foreign minister arrived in Paris late on Thursday after visiting the three countries of Finland, Sweden, and Norway.
Zarif and Macron met today at noon, and the top diplomat is slated to sit down for talks with his French counterpart Jean-Yves Le Drian after his meeting with Macron.