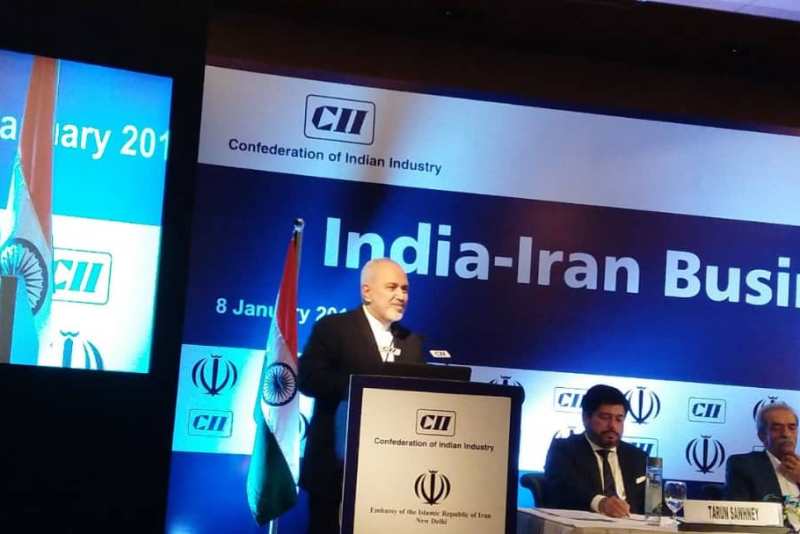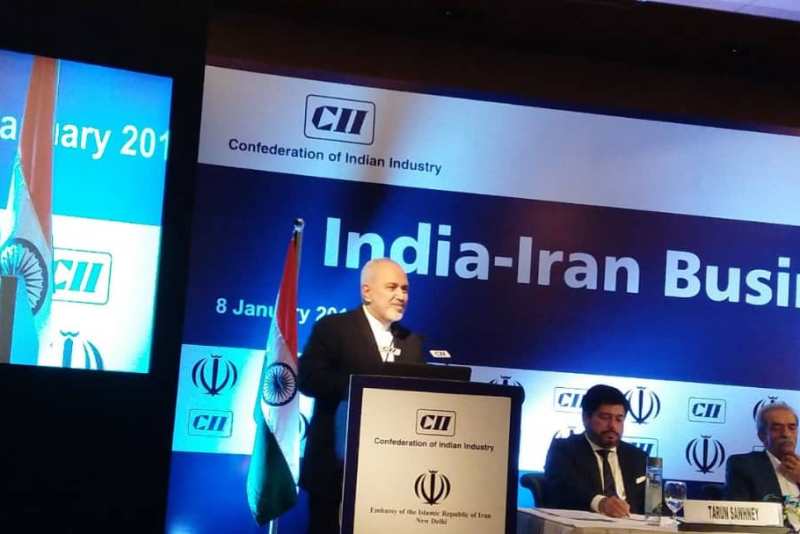 Iranian Foreign Minister Mohammad Javad Zarif said no economic power will be able to create obstacle on Iran-India relations.
According to Indian media 'Hindu Business Line', Zarif made the remarks Tuesday while addressing Iran-India Business Forum which was held in New Delhi.
'No economic power can tell us you cannot have relationship with India. This can give you confidence on the partner you are choosing,' Zarif was quoted as saying.
He added that Iran is the most reliable energy provider for India and will not allow any consideration to impede the relations between the two countries.
The challenge facing bilateral relations came from one single country, and more specifically one individual, with all countries being asked to violate a UN Security Council resolution of continuing trade ties with Iran, Zarif said referring to the US administration and the country.
'India was on our side in the past. We never forget people on our side, when better times come. And I assure you better times will come,' he noted.
Heading a high-ranking delegation, Zarif is in India to participate in Raisina Dialogue.
The Raisina Dialogue is a multilateral conference held in New Delhi annually. Since its inception in 2016, the conference has emerged as India's flagship conference on geopolitics and geo-economics.
The Iranian foreign Minister also delivered speech in a business forum which was held with the attendance of Iranian and Indian economic activists.
Meeting his Indian counterpart Sushma Swaraj, India's oil minister and India's Prime Minister Narendra Modi are on Zarif's itinerary.