Iran
Middle East
FM Zarif proposes 'regional dialog forum' amid fresh tension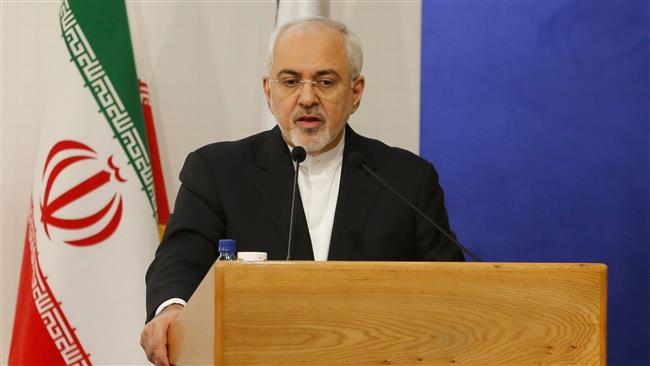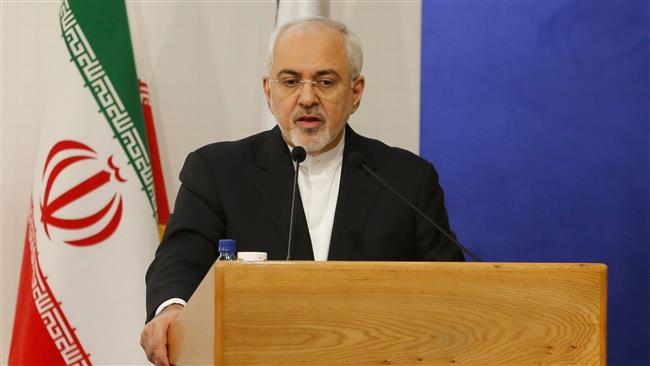 Iran's Foreign Minister Mohammad Javad Zarif has proposed the establishment of "a regional dialogue forum in the Persian Gulf" where"fresh conflict and tension" was brewing despite the defeat of Deash terrorists.   
In an op-ed published Sunday in the Financial Times, Zarif cited "a dialogue deficit in west Asia" where destructive rivalry was spawning an arms race and "an oligarchy" were emerging among big states.
"The arms race in our region is an instance of this kind of destructive rivalry: siphoning vital resources into the coffers of arms manufacturers has contributed nothing to achieving peace and security," he wrote.
The Persian Gulf has become a magnet for major arms manufacturers, marked by Saudi Arabia's signing of arms deals worth $110 billion during US President Donald Trump's visit to the kingdom last March.
"Militarism has only served to fuel disastrous adventurism," Zarif said, adding "any domineering effort by one country is not only inappropriate but essentially impossible".
"Those who insist on following that path create instability," the foreign minister added, apparently referring to a Saudi-led bloc which has been bombing Yemen for more than three years now and keeping Qatar under a blockade.
Zarif said proposed two concepts to shape the emerging paradigm in west Asia: "the idea of a strong region, and security networking, whereby small and large countries — even those with historical rivalries — contribute to stability".
"The objective of a strong region — as opposed to a quest for hegemony and the exclusion of other actors — is rooted in recognizing the need to respect the interest of all stakeholders," he wrote.
"Security networking is Iran's innovation to address issues that range from divergence of interests to power and size disparities. Its parameters are simple but effective: rather than trying to ignore conflicts of interests, it accepts differences.
"Equally, being premised on inclusivity, it acts as a firewall against the emergence of an oligarchy among big states and allows smaller states to participate," Zarif went on to say.
According to the Iranian foreign minister, security networking is "the only realistic way out of the vicious cycle of relying on extra-regional powers, exclusionary alliances and the illusion that security can be bought with petrodollars or flattery".
"One would expect other countries — especially our European neighbors — to see it in their own interests to urge allies in our region to adopt this policy," he wrote.
Zarif said to move from turmoil to stability, the regional countries must first and foremost turn to dialogue and other confidence-building measures.
"As a first step, the Islamic Republic proposes establishing a Regional Dialogue Forum in the Persian Gulf," he wrote.
"Our longstanding invitation to dialogue remains open, and we look forward to the day our neighbors will accept it, and their allies — in Europe and elsewhere in the west — will encourage it," Zarif added.