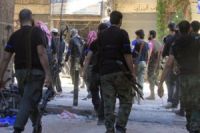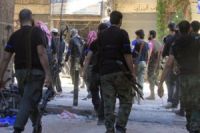 The United Nations says its food aid has finished in the Palestinian refugee camp of Yarmouk in the Syrian capital Damascus.
According to IRIB, on Sunday, the UN announced that the food aid has finished in the camp since a day before.
On Saturday, Chris Gunness, spokesman for the UN Relief and Works Agency for Palestine Refugees (UNRWA), said that clashes had continued in the refugee camp for the past few days, disrupting efforts to deliver aid to the people in the camp.
He said "This is the tenth consecutive day that UNRWA has been unable to distribute food assistance inside Yarmouk. Given that an UNRWA food parcel lasts for a maximum of 10 days, from tomorrow there will be no UN food in the camp."
Gunness also called on the parties involved in the violence to facilitate the process of food distribution to civilians inside Yarmouk.