Palestine
For African Jews, deportations reveal Israel's racist face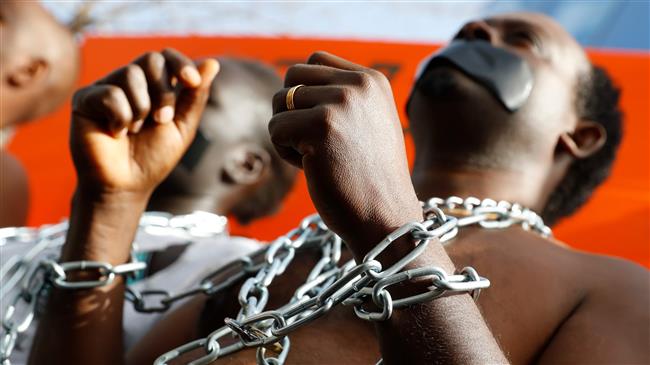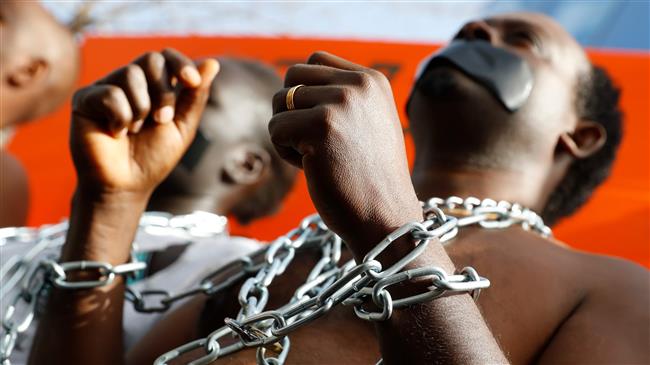 Thousands of immigrants and rights activists have rallied in Jerusalem al-Quds to protest an Israeli plan to deport 38,000 African asylum-seekers in the occupied Palestinian territories.
The protesters also included Israelis opposed to the deportation, holding signs with slogans such as "We are willing to accept refugees" and "Deportation kills".
"We are going to tell people that we are not animals, we are not some supermarket things, we are human beings. Our brothers who are going to be sent from here to Rwanda, will be killed in Rwanda, in Uganda, in Libya," said one of the activists.
Many of the immigrants crossed into Israel through the Sinai desert between 2006 and 2012, fleeing the harsh political conditions in Eritrea or genocide and war in Sudan.
The Tel Aviv regime has argued that these migrants are simply in Israel looking for work but human rights organizations say they are there out of fear of persecution in their home countries.
Israel has been promising mass deportations of African migrants for years but at the beginning of January it set a deadline, saying they had to either leave or face jail.
Prime Minister Benjamin Netanyahu has said Israel deported approximately 4,000 immigrants last year and the major plan is to deport most of those who remain.
The Israeli regime reportedly struck a deal with Rwanda to accept the returning migrants, although the African country has denied this.
"We've come here from Eritrea, not from Rwanda. They (the Israeli regime) say we have to go back to Rwanda or Uganda. And we don't want to go back there. This is dangerous for us," protester Bahani Nagassi told AFP on Saturday night.
For years, Israel has played a double game around deportations. Even though the regime argues that the Eritrean and Sudanese migrants are not real refugees, it has not sent them back to their country of origin, likely knowing that doing so might violate international conventions around refugee rights.
The deportations of the immigrants – almost all African Jews – are creating a religious controversy in Israel, in addition to an outcry from international rights groups.
As Israel prepares to send them back to Africa, it is facing serious questions about the meaning and purpose of the regime, itself created allegedly as a harbor for Jews fleeing persecution in Europe.
Netanyahu has long referred to the African migrants as "infiltrators", claiming that they pose a threat to Israel. The migrants known as Mizrachi, or Jews of Middle Eastern or North African descent, see the treatment as a form of racism.
Teklit Michael, who went to Israel a decade ago, has been trying unsuccessfully to win refugee status since then.
"For the last 10 years, I have had lots of rage," he told US magazine The Atlantic recently. "In the beginning, you cannot imagine that you would get this kind of treatment in Israel. In time, you … understand this basic rationale of discrimination based on skin color."
The treatment is similar to what many Palestinians say they have been facing for years, denouncing Israel as an apartheid regime.
Hannah Gerson, a 22-year-old from Cardiff, Wales, has been visiting Israel since she was a little girl. She said her Israeli neighbors in south Tel Aviv, where Mizrachi migrant families live, ask if she's scared to walk alone at night, saying they're wary of "the black faces."