Syria
Foreign-backed Free army breaches Eid Truce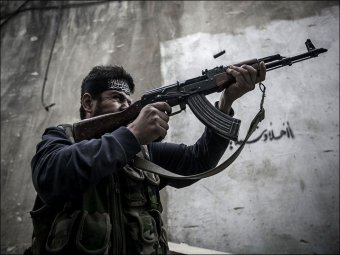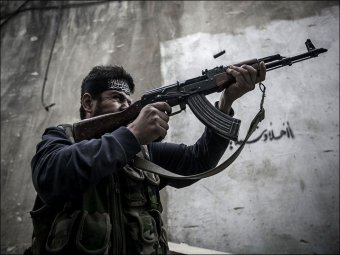 Foreign terrorist groups fighting against the Syrian government have opened fire on an army checkpoint in the northern city of Aleppo.
The so-called Free army has violated a ceasefire announced to mark the Muslim holiday of Eid al-Adha.
The so-called Free army, furthermore, has marked on Friday, 4 breaches of the Truce, which has been initiated overnight.
The first breach has been an attack carried out by a Foreign terrorist group, linked with the Free army militia at al_Layramoun roundabout, out correspondent to Aleppo confirmed.
The attack was carried against a military barrack for the Syrian army in Aleppo, situate near Layramoun.
The second breach was when the Free army militia fighters have fired mortar shells on the French Hospital, situated in New Saurian area.
A third breach has been made when the militia insurgents have opened fire on the civilians and against the military checkpoints in Bani Zied area.
The militants, in an unusual incident, have raided on Saladin Mosque and kidnaped the Imam while preaching, where a gunman has stepped up and start preaching.
The fourth violation has occurred in Damascus countryside as out reporter confirmed that the Free army fighters have fired a mortar shells on Tishreen military Hospital in Harasta.
The firing has left no causalities but only material damages.