Syria
Foreign-backed terrorists torch another mosque in Syria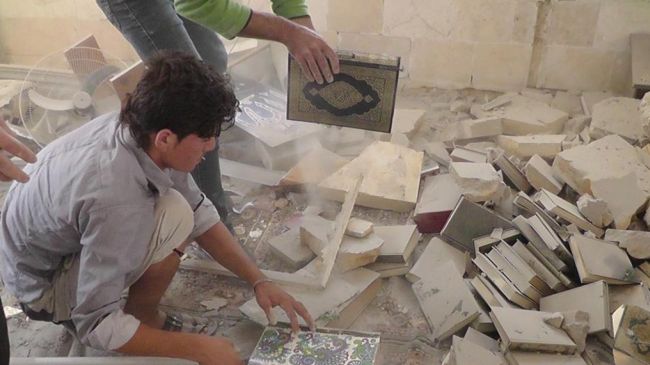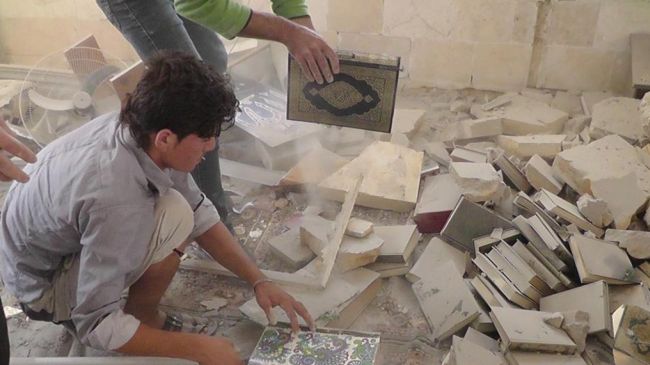 Militant groups fighting against the government of Syrian President Bashar al-Assad have torched another Shia mosque in the country.
A video posted on the Internet shows bearded men dressed in the uniforms of the so-called "Free Syrian Army" celebrating outside the burning Husseiniya mosque.
A Foreign-backed terrorist can be heard in the video using derogatory terms against the Shias.
The video was posted online on Wednesday and it was purportedly filmed in the northern town of Jisr al-Shughur.
Syria has been experiencing unrest since March 2011. Many people, including large numbers of army and security personnel, have been killed in the turmoil.
Last month, the Syrian newspaper Al Watan published the names of 142 foreign militants, from 18 countries, who were killed while fighting against the government. Almost 50 of those named were Saudi nationals.
According to the daily, the Foreign-backed terrorists had entered Syria via Turkey and Lebanon and were mostly extremists belonging to al-Qaeda or had joined the terrorist group after arriving in the country.