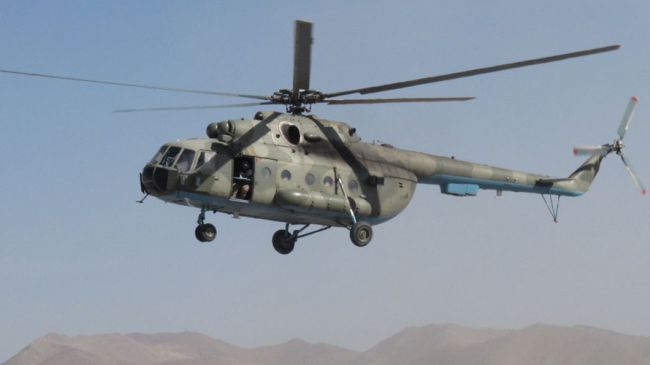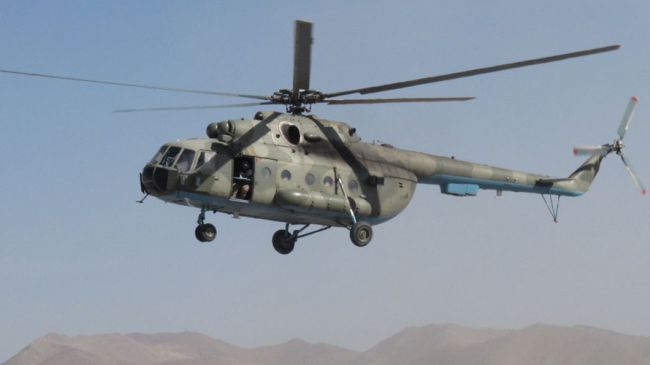 The Taliban militants say the foreign nationals they earlier took hostage after a helicopter had an emergency landing in eastern Afghanistan are well and have been taken to a "safe area."
"They have been moved to a safe area, they have no health problem and they are fine. They are inside Afghanistan," Taliban spokesman Zabihullah Mujahid said on Tuesday.
Mujahid added that the militant group will make decision about the fate of the eleven captives who were held after their Mi-8 helicopter came down in Azra district of Logar Province on Monday night.
"We are still receiving information but initial information obtained from our mujahedeen said that they were American," the spokesman said. "We will have to wait for more information."
Afghan officials, however, say the captives included several Turkish engineers and at least one Russian pilot. They said one Afghan pilot was also onboard the helicopter.
Reports say Afghan authorities were trying to negotiate with the militants to release the hostages.
On April 9, a NATO helicopter crashed in the eastern province of Nangarhar. Two US soldiers were killed in the incident.
Last month, six foreign troopers including five US soldiers were also killed in two separate helicopter crashes in Afghanistan.
According to icasualties.org, over 30 US-led soldiers have been killed in the war-torn country since the beginning of 2013.
The United States and its allies invaded Afghanistan in 2001 as part of Washington's so-called war on terror. While the war removed the Taliban from power, insecurity remains across the country.