Iran
Latin America
'Foreign Elements' behind Bolivia Unrest, Envoy Says
The Bolivian ambassador to Tehran said recent developments that forced Evo Morales to resign as the Latin American country's president was part of a "pre-arranged plot".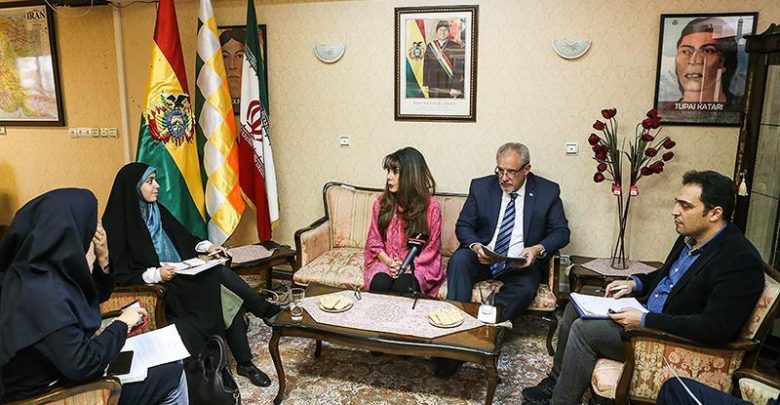 "Recent developments (in Bolivia) were part of a plot that had been designed before (presidential) elections to overthrow the president," Romina Guadalupe Pérez Ramos told reporters in Tehran on Monday.
She further described the ongoing unrest in the country as a "fully pre-planned" act of coup, saying that people have nothing to do with the turmoil and that "foreign elements" are behind it.
Morales was targeted because of his achievements during 14 years in office, Ramos added.
Morales — Latin America's longest-serving president — was declared the winner of Bolivia's October 20 presidential election.
The opposition, however, rejected the outcome and said there had been fraud in the election process. That sparked violent street protests, which left three people dead and hundreds more wounded, in what the Morales government called a coup bid.
Following an audit, the Organization of American States, which monitored the election process, said in a report on Sunday that it had found evidence of irregularities on a wide scale in the vote.
Reacting positively to the report, Morales initially called for "new national elections, which, by voting, allow the Bolivian people to democratically elect new authorities."
Later in the day, however, and following calls by senior army and police authorities for the Bolivian leader to quit, the 60-year-old announced he was stepping down.