Featured
Foreign intelligence services back militants: FSA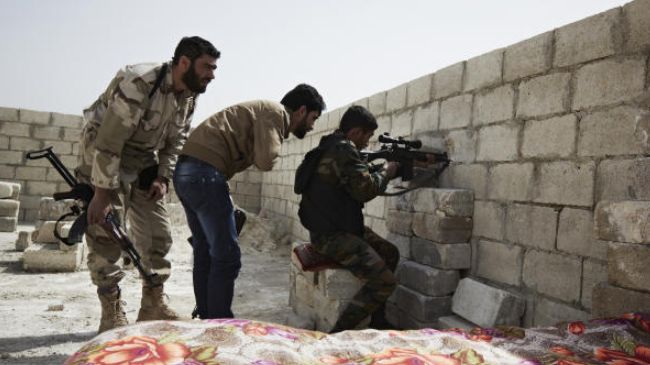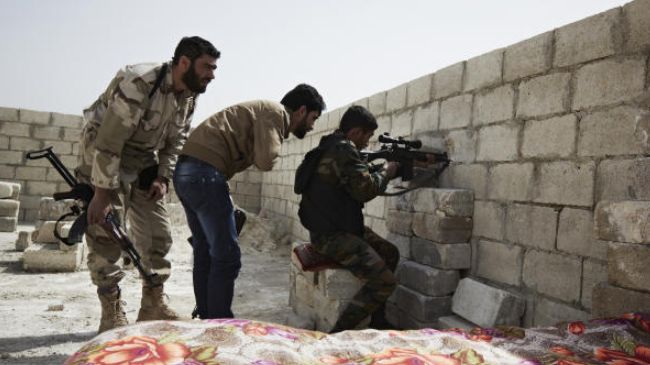 One of the former commanders of the so-called Free Syrian Army (FSA) says militants in Syria are supported by foreign intelligence agencies, including Israeli services, a Syrian TV channel says.
Saddam al Jamal, former leader of the FSA Eastern Front and a member of the FSA Staff Board or Supreme Military Council, said in a sound bite broadcast by the Syrian channel that intelligence agencies from Britain, the US, France, Saudi Arabia, Qatar and Jordan as well as Israel support the militants.
He also said that the Israeli intelligence services operate in Jordan and help the militants.
On Saturday, Syrian Deputy Foreign Minister Faisal Muqdad said Israel and Saudi Arabia had set up a new joint command in Jordan to oversee the operations of militants.
Meanwhile, the Syrian army confiscated Israeli-made weapons — including missiles — in an operation against the militants in the central city of Tadmur in the Homs province on Sunday.
A recent British defense study showed that about 100,000 militants, fragmented into 1,000 groups, are fighting in Syria against the government and people.
The extracts of the study by defense consultancy IHS Jane's were published on September 16.
IHS Jane's estimates that some 10,000 militants are fighting with groups affiliated with al-Qaeda such as al-Nusra Front and the rest fight with other militant groups.
The analysis also said that a large number of extremists from foreign countries are also active in Syria.
Syria has been gripped by deadly unrest since 2011. Reports indicate that the Western powers and their regional allies — especially Qatar, Saudi Arabia, and Turkey — are supporting the militants operating inside the country.
According to the United Nations, more than 100,000 people have been killed and millions displaced in the violence.