Europe
Foreign Minister Lavrov: Russia to carry out operation in Ukraine 'until the end'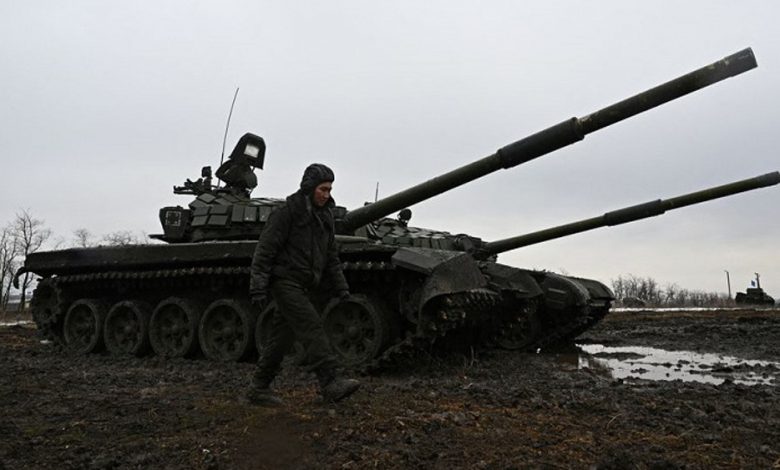 Russia says Western powers have the ambitions of a nuclear war, but Moscow will press on with its military operation in Ukraine until "the end."
"The thought of nuclear is constantly spinning in the heads of Western politicians but not in the heads of Russians," Russian Foreign Minister Sergei Lavrov said in an interview with state television on Thursday.
"I assure you that we will not allow any kind of provocation to unbalance us," Lavrov said, stressing that Moscow will insist on the provisions that would prevent Ukraine from becoming a military threat or joining NATO.
He accused NATO of seeking to maintain supremacy over Russia, saying his government would not let anyone undermine the nation's interests.
He also accused Ukrainian President Volodymyr Zelensky of presiding over "a society where Nazism is flourishing".
Lavrov further hit back at Ukrainian claims that civilian areas are being attacked. He said Russian troops have strict orders to use high-precision weapons to only destroy military infrastructure and not residential areas.
Russia, he said, has a good will and a solution to the crisis in Ukraine would be found.
Ukraine presidential adviser: 2nd round of talks with Russia have started
Lavrov's remarks came as Ukrainian and Russian officials started their new round of talks in Belarus, according to a Ukrainian presidential advisor.
Mykhailo Podolyak said the Ukrainian delegation's agenda is to agree an immediate ceasefire and humanitarian corridors to allow civilians to leave front line communities.