Syria
Foreign Ministry: Chemical and Biological Weapons Are Secured and Would Only Be Used in the Case of External Aggression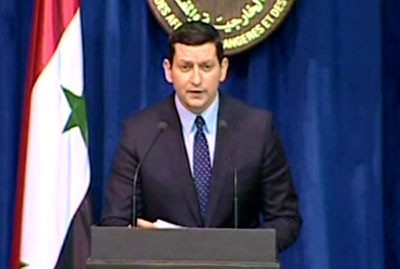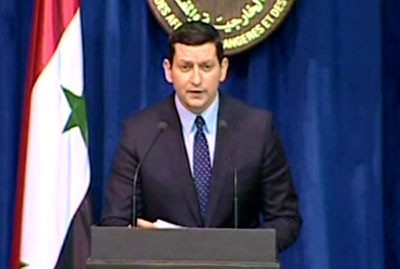 Foreign and Expatriates Ministry on Monday stressed Syria's stance that any chemical or biological weapons will never ever be used during the crisis in Syria notwithstanding the developments inside the country.
A statement by the Ministry, read by spokesman Dr. Jihad Makdissi in a press conference, said that such weapons stocks are secured and directly monitored by the Syrian Armed Forces and would only be used in the case of external aggression on the country.
The Ministry made clear that it has followed with concern the proceedings of the political and media campaign directed against Syria, stressing that this campaign aims at justifying any possible military intervention on Syria under the false claim that Damascus is using weapons of mass destruction and preparing the international public opinion for such an intervention.
"The Foreign and Expatriates Ministry has previously declared the content and details of this stance to countries which expressed concern that unconventional weapons would reach a third part," the statement added.
The Ministry, at the same time, warned of "another matter of concern" regarding the possibility of supplying the terrorist groups in Syria with arms from abroad in light of "the increasing bankruptcy".
It said the aim of such possibility is "to hit the political system in Syria through using tactical bombs or mines containing biological substances that would explode somewhere in a village and then accusing the Syrian forces of doing that."
The statement reiterated the Ministry's stress that this systematic political and media campaign will not at all avail to help Syria overcome its crisis.
The Ministry admonished those countries claiming concern for Syria and the Syrians "to spare their efforts and negative media campaigns to persuading those who they back, host, fund and arm to abide by a political solution to the crisis" according to the plan of the international envoy Kofi Annan.