Syria
Foreign Ministry: Syria has become the main cell of the "Assad's political program"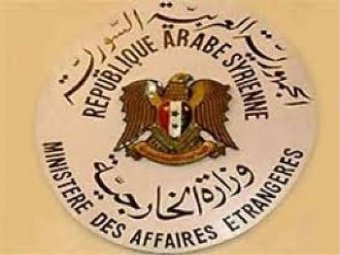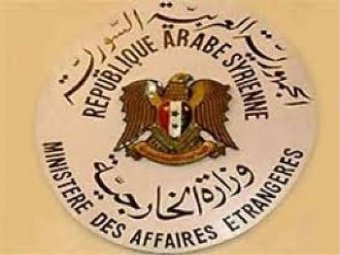 Syrian Foreign Ministry send two massages to the International Security council and the UN General Secretary talk about what the Syrian government is doing to execute the political program that has been initiated by the Syrian President Bashar Assad, where it said that the talk that the president has made about the about the Syrian crisis opened the door for the political solution to this crisis.
The ministry stated that the Syrian President has tasked the Syrian government to put the mechanism and the execution plans for the political program to resolve the crisis, where a ministerial work team has been constructed by the presidential of the Prime minister and 8 ministers who are concerned by the National dialogue and the National Reconciliation.
The Syrian Foreign minister assured that the Syrian country has become a main cell to worl on the political programs on the real situation and we will provide the Security council during the coming days by information about the last measures that will be done and Syrian expect form UN supporting and understanding this program and the efforts that the Syrian government will exert to execute this program and to help without previous conditions for the Syria's stability and peacekeeping in the Middle East area.