Asia-Pacific
China
Iran
Middle East
Foreign Ministry working 24/7 to get Iranians out of virus-hit Chinese city: Spokesman
The spokesman for Iran's Foreign Ministry says the country's diplomatic apparatus is making round-the-clock efforts to get Iranians out of the Chinese city of Wuhan, which is the epicenter of an ongoing epidemic of coronavirus.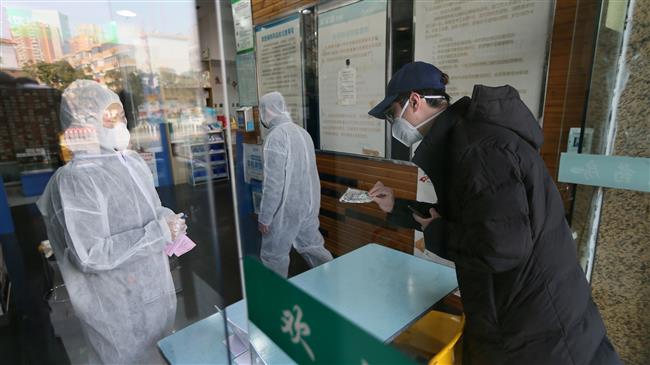 "A round-the-clock effort is underway to manage various aspects of this issue and to help fellow countrymen who live in contaminated areas in China," Abbas Mousavi told reporters on Thursday.
He said the Iranian Embassy established sustained communication with the Iranian students in the central-eastern Chinese city, which contains the majority of the affected cases, from the very early hours, when the virus began to spread.
"The first goal to be pursued was to take [our] dear students and compatriots out of this city," he said, adding, "Various approaches were followed to enable this first via land and then by air."
The Embassy has adopted the necessary precautions, including providing the students with relief packages, the spokesperson said. In some cases, the diplomatic mission has based its preemptory steps on its consultations with the China-based Iranian communities, Mousavi noted.
The official announced that necessary communications and coordination have also gone underway with relevant domestic organizations towards implementation of protective hygienic measures.
The Islamic Republic keeps up its consultations with Chinese officials as it seeks to fend off the potential risks facing the country amid the epidemic, Mousavi concluded.
Earlier in the day, it was reported that the death toll from the virus, whose origin is yet uncertain, had reached 169 as hard-hit Hubei province reported 37 new fatalities.
China virus death toll rises to 169; over 1,000 new cases reportedThe number of confirmed deaths from China
Many foreign governments are busy flying their citizens out of Hubei. Cases have also been detected elsewhere in China and in at least 15 other countries.
The World Health Organization's Emergency Committee has already held an ad hoc meeting on the outbreak and issued stern warnings about the virus' further spread. The body is set to reconvene behind closed doors in Geneva on Thursday to decide whether the phenomenon warrants announcement of global emergency.